Considerations of UK Holiday Bookers November 5, 2014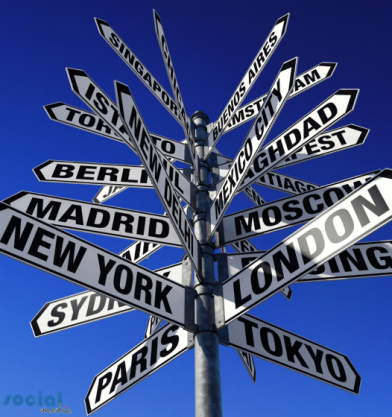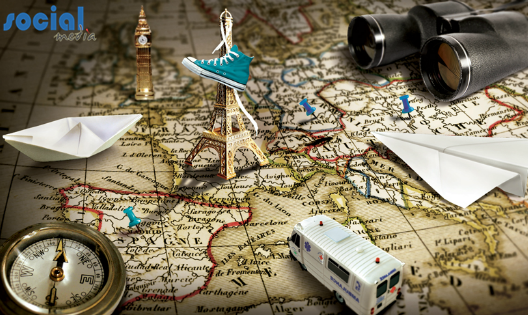 The message about travel industry trends coming across this year is that holidaymakers are becoming increasingly cost conscious in booking holidays but convenience is also a big factor.  The latest ABTA (Association of British Travel Agents) Travel Trends Report shows that, during the economic downturn and amongst political unrest around the world, more and more people are booking holidays in Britain and the way people look for and book holidays is changing.
Not only are the ABTA finding evidence of travellers spending less money abroad, the ONS (Office of National Statistics) also report that, even though 5.1% more people went abroad in the 2nd quarter of this year compared to last year, they spent 20.2% less money.  Partly, this could be due to the ABTA's observation that city breaks have become more popular than beach holidays with 42% of people taking 1 to 3 day city based breaks compared to 38% of people taking longer beach holidays.  They have also found that holidaymakers are 'shopping around' more before they book.  It reports that 41% of people are using general internet searches to look for holiday destination ideas rather than using holiday/travel websites.  Google's Consumer Barometer statistics show that 67% of internet users they surveyed used search engines to find flights and 62% used them to look for hotels.  This highlights the importance of travel companies' websites ranking highly on Google.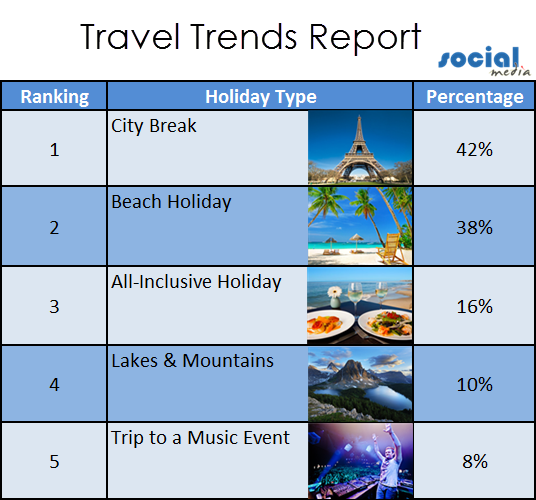 Money saving on holidays has also taken the form of 'staycations' where people have holidays in the UK rather than going abroad.  In 2013, roughly 70% of holidaymakers took at least one holiday in the UK.  Perceived dangers abroad as well as the increasing level of inconvenience at airports could have fuelled this development, in addition to cost cutting, but the ABTA also point out that the popularity of sporting events in the UK this year could be responsible for this.
This year we saw the UK hosting sports events like the Commonwealth Games in Glasgow, the Tour De France in Yorkshire and a golf Open tournament in Wales.  Another source of interest for tourists in Britain have been the locations of popular television shows.  Visits to stately homes have been on the rise due to the popularity of Downton Abbey and Northern Ireland has seen an upturn in visits by people who want to see the locations where Game of Thrones was shot.  There is even evidence that younger people are increasingly interested in 'staycations' as caravan company, Salop Leisure, noticed a "four-fold increase" in enquiries about renting or buying caravans from people under the age of 35.  This suggests that value for money and convenience are important factors for people booking holidays.
Cost effectiveness and 'everything being taken care of for you' are the main reasons given for the growing popularity of package holidays in the last few years too.  The ABTA reports that in 2012/13, 46% of the people booking foreign holidays booked package holidays.  35% of those taking package holidays went 'all-inclusive' stating that this was the easiest way to get value for money and meant they didn't have to worry about organising things while on their holiday.  This increase in package holidays may account for the rise in the use of online travel agencies – rather than booking directly with the hotel and airline – which went from 23% to 25% of travellers in 2014 for overseas holidays and from 12% to 16% for UK holidays.
How these online travel agencies are being accessed has also changed.  Booking on a tablet has increased from 10% in 2013 to 18% in 2014 and mobile phone bookings have gone up from 13% to 17%.  Therefore, ensuring that travel websites are compatible with these devices is essential.  With all these devices together, two thirds of holidays are being booked online so having a website that it easy to use, ranks highly on search engines and utilises effective pay-per-click strategies is equally important.
It is no great surprise that holidaymakers are focused on making life easy for themselves and saving money when booking their holidays but some of the ways they are doing this are quite new.  Not only are an increasing number of people opting to stay in the UK for their holidays, they are booking more package holidays and spending more time shopping around for the best options.  Very few people are using holiday websites to get ideas about the best places to go and greater numbers are using tablets & mobile phones to book their travel.  To take advantage of these trends, holiday companies will need to boost their online presence and make sure they have good rankings on Google.  In addition to making sure their websites are usable on tablets & smartphones, they will have to contain more advice on destinations for the traveller to make them less inclined to 'shop around' for ideas.  Some suggestions on how to maximise content for Google and to keep potential customers on a site can be found here.
Interested? Call us now on

0203 397 3735