YouTube reveals improved viewer retention data October 28, 2021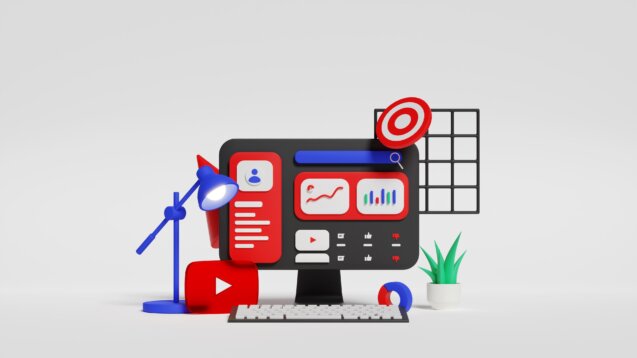 YouTube is in the process of adding new metrics and data analysis options to the video sharing platform. 
These new metrics will help improve the performance of your channel via specific insight into which parts of your video maximise audience engagement. Furthermore, the new update adds improved retention statistics to show video creators specifically which part of the video kept audiences watching. 
YouTube Audience Retention: Related Videos
Over the past few years, YouTube has been working hard to provide creators with listings, data and relevant information to inform their future content. 
In July 2020, YouTube added a new list to the audience analysis section of YouTube Studio. The new list shows some other videos that their viewers have watched on the platform. This will then inform what content your audience wants. 
YouTube explained: "This gives you a great opportunity to get to know your audience better. It also allows you to dig into what other video topics and formats might suit your channel. Think about this in terms of the titles, the thumbnail styles and collaboration opportunities that you might want to explore."
YouTube Audience Retention: Engagement Over Time
YouTube has also added audience retention insights for singular video clips. This data gives you info on which section of the video viewers are engaging in as well as where they are dropping off. This data can help improve content to be more efficient and in line with what your audience wants. Overall, this will improve a content creator's overall approach on the platform. 
This is presented to the creator using a simple line graph to show the retention level over time on a video. This graph will now be adding a 'typical retention line' for comparison. This line will highlight your channel's average retention level, so you can instantly compare how your new videos are doing compared to your old ones. 
YouTube also revealed that they are looking to expand on this feature by adding another line that reflects the video performance of other similar channels and videos. Again, this will help inform content and help creators to better understand their target audience. 
YouTube Audience Retention: Engagement In-Video
Furthermore, YouTube has singular data analysis of videos. This means they can show you a simple breakdown of your video with highlights such as 'Intro', 'Top Moments', 'Spikes' and 'Dips'. 
It will also show you how your intros fare against each other and if the one you're viewing at the moment is operating above your best intros or below your best intros. This same comparison is available for 'Top Moments', 'Spikes' and 'Dips'.
Introducing Chapters
YouTube is also looking to add a chapter feature to the platform. This feature will implement auto-chapters to videos, breaking a longer video up into small digestible chapters that viewers can quickly click through to with one tap.
Again, this will eventually lead to insights and data based on the separate chapters. Creators can then use this to see which parts of the video are popular and which audiences simply aren't interested in. 
There is even a thought that Google is testing out this chapter feature on YouTube in order to eventually implement it on the parent search platform.
Conclusion
The job of content creation platforms and updates such as this is to empower content creators. Through the addition of actionable data and analytics such as this, creators can tinker with their content strategy to maximise engagement and grow a rabid community. 
But we understand … analytics and juggling numerous social media platforms can be daunting as well as a massive undertaking. If you need help with YouTube Management or content creation in general, get in touch with our team!
Interested? Call us now on

0203 397 3735