Will Snapchat Take Over? February 18, 2016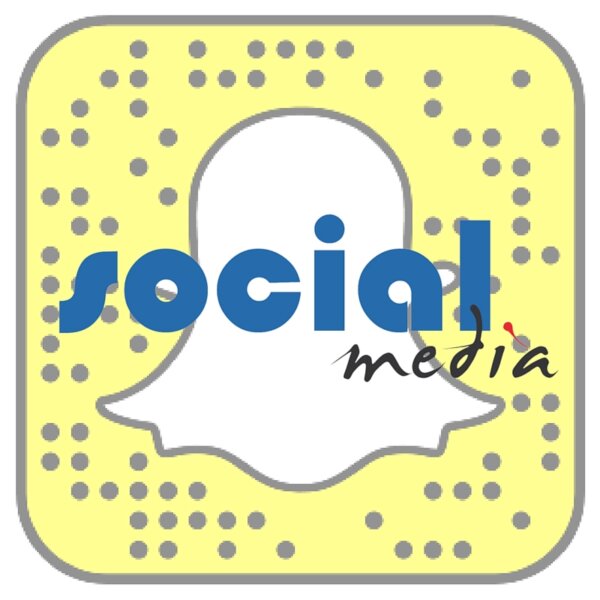 Snapchat is one of the fastest growing Social media platforms, so why aren't all brands using it?
To get us started, let's look at some recent Snapchat facts;
Since the app's release in 2011, Snapchat currently has over 5 billion video views each day and over 100 million daily active users, which puts it ahead of all of its competitors. About 45 per cent of all Snapchat's users is 18 to 24-year-olds.
With Snapchat rumoured to be close to the 200 million users mark, we can see why some big brands are starting to invest time into the platform.
McDonald's have become the first brand to launch a branded Snapchat filter. If you're near a McDonald's in the US you can add a special filter to your snaps, this happens by a special Geo-filter that is attached to a certain location.
(Image; The McDonald's yummy Geo-filter)
Other major Brands are jumping on the Snapchat bandwagon, such as Coca-Cola, MTV, Amazon, 20th Century Fox and EA Sports and we can see why.
It seems that the younger generation are preferring the little yellow ghost over the little blue bird of Twitter, so much so that users are changing their Twitter profile pictures to their own personal 'Snaptags' (a QR code designed to add each other on Snapchat), which is an amazing sneaky Growth hack on Snapchat's part. Do we wonder if that was intentional or just luck?
The Founder of Snapchat, Evan Spiegel, explains his thoughts about why consumers use the app;
"Somewhere along the way, when we were building social media products, we forgot the reason we like to communicate with our friends is that it's fun."
And we think it's true. Where else can you see what celebrities or your best friends are doing right at that very second? It gives the feel of urgency to watch the videos or see the photos before they disappear for good.
Snapchat have on their website;
"Discover awesome content hand-crafted by the world's best publishers. Live the real story, straight from the fans."
By the world's best publishers, they mean their users that are based all across the globe. Where would any social network be without user content?
Is that the recent downfall of Twitter? Users leaving as they feel they are tweeting to no one?
Could Snapchat be the next big thing?
Let us know your thoughts in the comments and feel free to share our infographic below!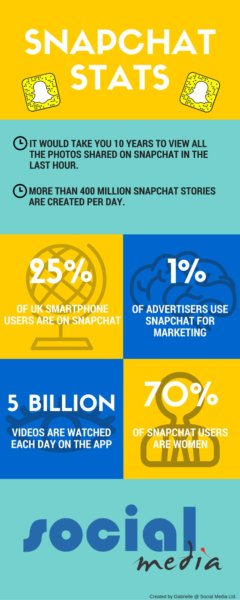 Interested? Call us now on

0203 397 3735