Mobile challenge for decade-old LinkedIn May 14, 2013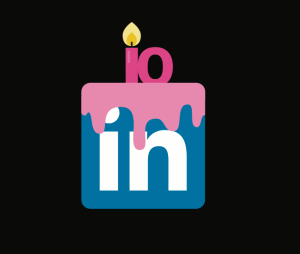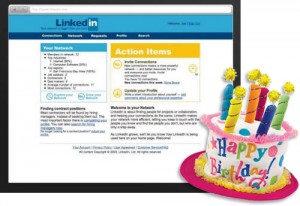 We can hardly believe it either, but LinkedIn is ten years old. It's hard to imagine how people kept tabs on their friends and colleagues' careers before LinkedIn came along and made our CVs public.
LinkedIn became the largest professional networking site in the world in 2003, and it now has over 200 million members. We use LinkedIn for networking, recruiting and all the other things that used to take place in conference rooms while holding a paper plate full of finger food. (We hear that does still happen in some quarters.) But by opening some previously closed doors, LinkedIn has democratised the workplace and made the art of chewing and nodding less crucial to career progression, for which we ought to be eternally grateful.
To celebrate its birthday, LinkedIn has released an infographic showing its epic growth from small website to very large and influential site for professionals. It's rather convenient – not to mention ironic – that the site released its greatest hits compilation the same week it downgraded its revenue forecast. The shift to mobile web is hitting hard, as smaller screens mean a reduction in advertising space and revenue.
Nevertheless, the site is gearing up for its second decade by adapting to mobile platforms. After buying the news-reading app Pulse, this week it also launched CheckIn, an app for recruitment on the move. Aimed at bridging the gap between recruiters and students – at job fairs in particular – CheckIn pushes the company forward in two respects. Firstly, it becomes more mobile friendly, which is essential for any online business. But second, it broadens LinkedIn's target demographic to include students who are looking to get their foot on the professional ladder.
CheckIn will be available to anyone with a tablet or smart phone in July, and LinkedIn is expected to run for at least another decade. Cheers to that.
Interested? Call us now on

0203 397 3735