WhatsApp new feature: Local business discovery October 8, 2021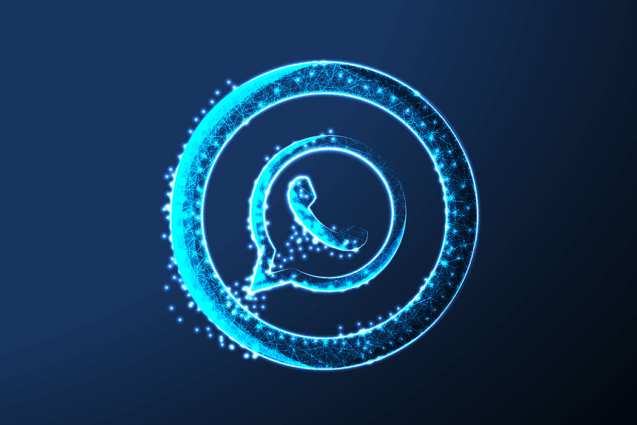 WhatsApp is looking to add a local business discovery feature to the messaging application's infrastructure, with the intention to increase the app's functionality and potentially unlock a new revenue stream. 
Facebook, WhatsApp's parent company, is behind this move as they begin testing features that will turn WhatsApp into a business connector, with more functions than being a simple messaging service for users around the world.  
175 million people already message businesses on WhatsApp every day. Furthermore, there are more than 5 million businesses using the WhatsApp Business application via iOS and Android. By adding a new way to contact local businesses and make it easier to find them, Facebook is looking to further increase this number. 
'Businesses Nearby'
The new feature will add a new local business directory to the chat app. The new option will allow users to tap on an option labelled 'Businesses Nearby'. This option will appear in WhatsApp's contact listing section, which will appear alongside already established tabs like 'Chats', 'Status' and 'Calls'. When you click on this option, you will see a list of active local businesses and their profiles in the app. Users will be able to click through to a full business profile. On this profile, brands can showcase their products as well as signposting a few ways to directly contact the business.
WhatsApp wants to be an E-Commerce Essential
WhatsApp is already the most popular messaging/chat application in a lot of international regions. Facebook sees this as an opportunity to turn WhatsApp into an E-Commerce powerhouse. Facebook's hope is to instigate the development of differing global regions with digital transformation and ease-of-access for customers. 
WhatsApp is adding these new features to solidify its position as the essential, day-to-day tool for billions of people and thousands of businesses around the world. 
Tencent's Influence on WhatsApp
Chinese chat-based apps like WeChat have heavily influenced Facebook's current goals. Tencent's WeChat can be used to do a number of things aside from just messaging, Chinese users can use WeChat to pay for public transport tickets, buy groceries and send money. WeChat even holds a digital wallet that can be accessed via a simple QR code in the app.
Messaging applications are very popular in western culture but their functionality doesn't stretch much beyond that. Facebook's efforts to make their in-house messaging apps as important in Western society as China has made it in their society, has been less than successful. 
Their acquisition of WhatsApp presented an opportunity for Facebook, as WhatsApp was still emerging in regions like India and Indonesia – this allowed them to corner new markets, guide user behaviours and be present on every user's mobile device. India is currently WhatsApp's biggest market with over 350 million users. They can now make themselves a part of the national ecosystems with this local discovery feature. 
It is important, and amazing, to keep in mind that WhatsApp is available in more than 180 countries and in 60 different languages. WhatsApp's biggest stranglehold is on European countries, with market penetration at 85% in Netherlands, 84% in Spain and 83% in Italy. These are the nations they eventually want to expand their WhatsApp utilities in.
Brazilian Local Business Discovery Testing 
Brazil is one of these nations that WhatsApp is testing their discovery feature on. WhatsApp chose to test on users in Brazil because around 93% of Brazilian smartphone owners use the app and local businesses are abundant; there are over 2.3 million businesses (small or large) in Brazil. This initial test on a large user base will give a good indication of how the feature will function on a global scale and whether it is beneficial to continue with the rollout.
Location Privacy Issues?
Will Cathcart, Head of WhatsApp at Facebook, stressed that whilst your location is used to find local discoveries, privacy is still paramount: "Like everything we do at WhatsApp, we've built this in a private way: we're not logging your location or what businesses you browse." WhatsApp and Facebook want to make it clear that the feature is simply a discovery option and does not maintain any location data once you have steered away from the discovery tab.
What is WhatsApp's goal?
At the moment, this feature has been introduced to encourage business discovery and increase the utility of the messaging application beyond being a simple chat service. However, the real end goal here is to find a way to generate real revenue from WhatsApp, which Facebook bought for $19 billion in 2014.
There are currently more than 2 billion active monthly WhatsApp users around the world and it is only continuing to increase. It is even catching up to its parent company Facebook, which sees around 2.8 billion monthly active users. 
The astronomically high number of WhatsApp users means greater advertising reach and business discovery potential. 
The race is on to turn the application from a simple messaging service into a messaging service with essential utilities for any culture, country and society to benefit from. 
Interested? Call us now on

0203 397 3735