Clerkenwell Design Week 2016 May 26, 2016
The streets of Clerkenwell are alive with the sound of designers.
It's Clerkenwell's infamous design week, we prowled the streets in search of inspiring design & product launches and we were not disappointed. There was so much to see and do, we could have easily lost track of time ogling all the inspiring designs and eating our body weight in pies (we'll get to that bit later…).
There are more creative businesses and architects per square mile in Clerkenwell then anywhere else in the world, making it the ideal spot to celebrate and showcase the amazing work these companies have to offer.
Here are our top finds from this year's event: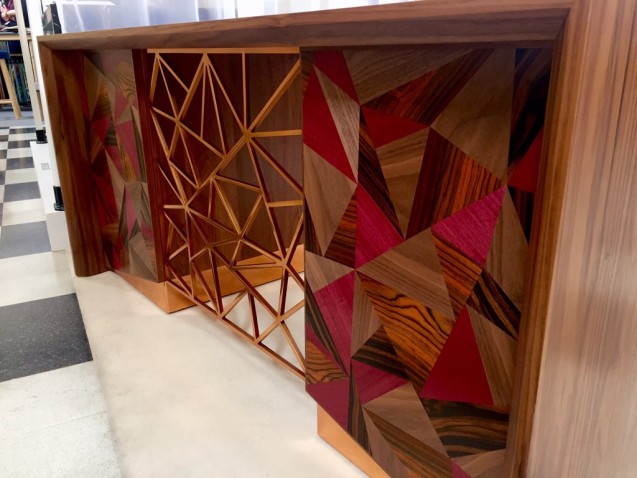 Turner Furniture's Greystone Desk – We loved the geometry style of this piece of contemporary design. The rose gold frame in the middle was truly unique.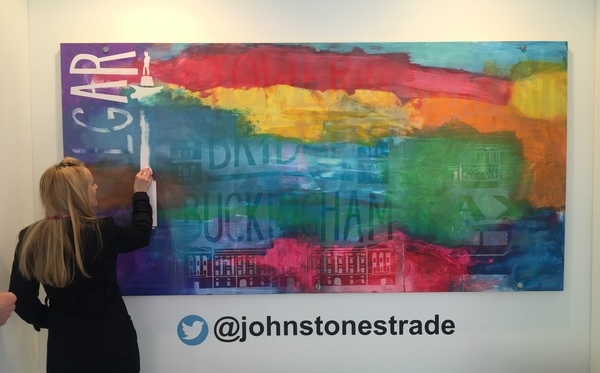 Johnstone's Trade paint – If children decide to paint your walls for you with their poster paints, and you have covered your walls with Johnstone's Trade paint, then you can simply wipe it away with a baby wipe (as demonstrated here by our lovely social media executive!). It's still being finalised in production, but we can't wait to get hold of some for the office. Yes, our staff can be as messy as children!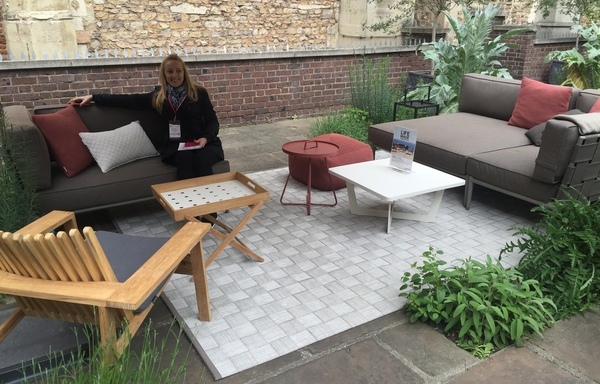 Cane-Line's outdoor furniture – We got some great inspiration from their outdoor garden furniture range. Hopefully, we will get a decent British summer and can enjoy spending some more time outdoors!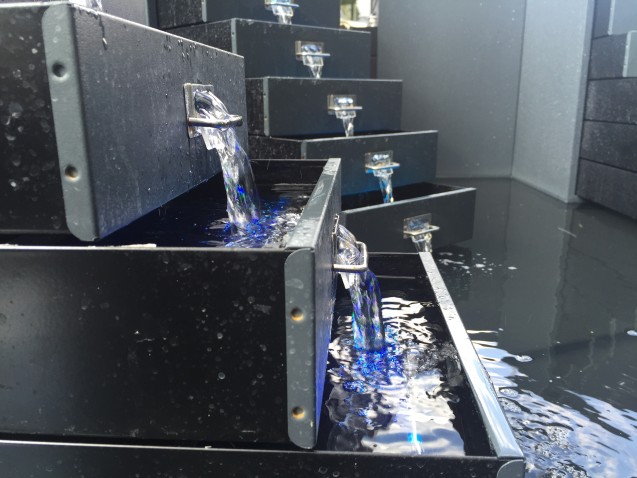 Acrylicize's Bisley fountain – a creative and calming feature that really caught our eye. We especially loved the colour changing LED lights hidden inside.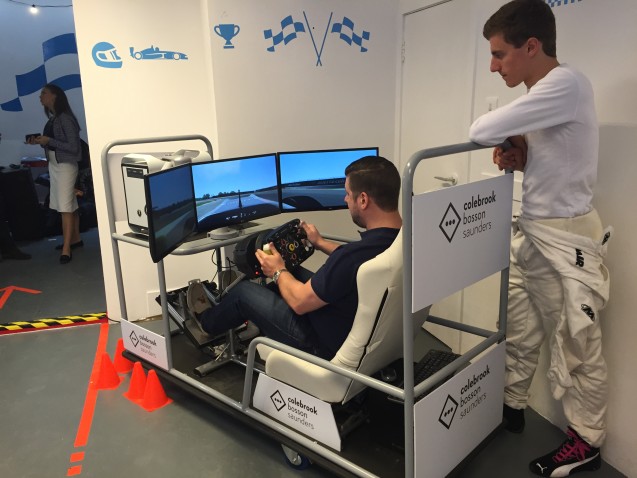 The CBS Pitstop racing simulator – This simulator was great fun! The three screens hit your peripheral vision and make it seem like you are really in the game, racing around Silverstone racetrack. We didn't get the fastest lap time, but we did have fun.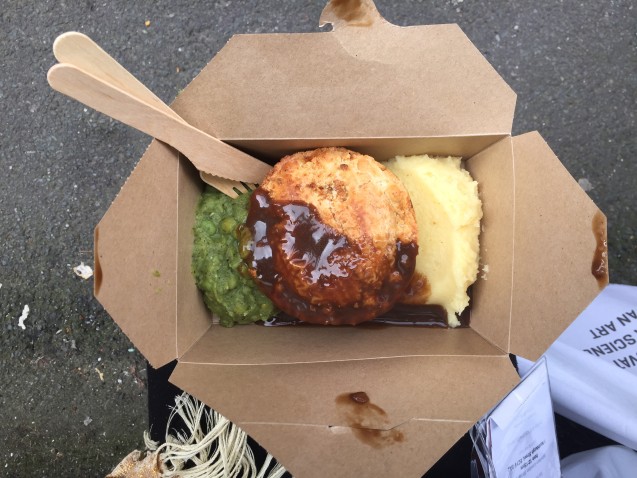 The food – What better way to get someone's attention, by offering them free delicious food. We won't say no to that! We discovered Pieminister pies and oh my, were they delicious! A big thanks to eco-carpet makers Interface.
We couldn't write about everything we saw, so we have created an album on our Facebook page, feel free to go have a look, simply click HERE.
Interested? Call us now on

0203 397 3735