Winners of 2016 EU Business Award January 10, 2017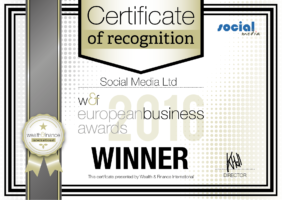 We are proud and delighted that our digital marketing agency, Social Media Ltd, won the "2016 European Business Award in the Technology and Advisory" categories, for its consistent success in delivering services within Europe.
The European Business awards were established by Wealth & Finance International to showcase the success of firms, of all sizes, from a multitude of sectors from across Europe.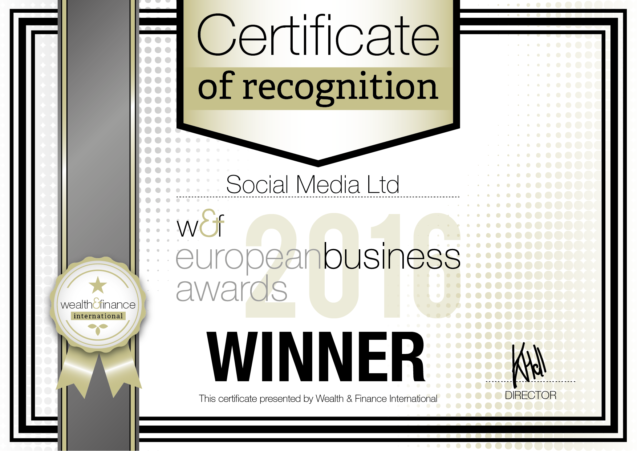 According to the publication itself, 2016 has been a particularly tumultuous year for the European market, with the likes of Brexit creating uncertainty for businesses in both the UK and Europe.
"In light of such uncertainty, the European Business awards aim to highlight those businesses that are consistently demonstrating success regardless of the current financial uncertainty. Social Media Ltd has been selected as one of these businesses."
Here, at Social Media Ltd, our key purpose is to ensure the success of our clients through our specialist skills in digital marketing, analysis, website design and creation.
A big thank you to the publication for recognising us as the winners of the 2016 European Business Award in the Technology and Advisory categories.
The award serves as great encouragement for us at Social Media Ltd, to continue working hard towards delivering quality through our entire range of services.
Here's to another decade of successes!
Interested? Call us now on

0203 397 3735