Home Improvement Opportunities November 17, 2014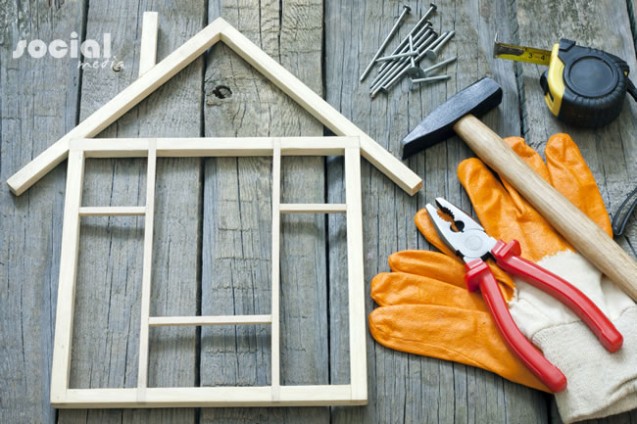 The chief executive of British building materials giant, Travis Perkins Group, John Carter, was recently quoted as saying that the home improvements market was on the up due to growth in the housing market and increased consumer confidence.  Given this potential for expansion in the industry, here are few ideas to help boost your business.
Winter Preparations
Inclement weather is a great motivator for home improvements.  Not only is it a natural time for people to worry about missing roof tiles, blocked guttering, inefficient boilers, poor insulation, drafty windows and clogged chimneys, this year we have the government pouring extra money into the Green Deal scheme.  Government statistics show that from January 2013 to September 2014, the Energy Saving Advice Service received 502,000 calls in addition to the Green Deal webpage receiving 5,789,237 visits.  This demonstrates how interested people are in improving the energy efficiency of their homes and, even if they aren't successful in their application for part of the £100million fund, they may still be looking for better ways to keep their house warm.
A targeted marketing campaign, using Pay-Per-Click for example, aimed at people searching for these services, offering deals or payment plans, would be an excellent way of making the most out of the bad weather.
Botched DIY
A recent survey by YouGov, on behalf of Saga Home Insurance, found that 35% of homeowners spent over £2,000 a year on home improvements but a whopping 43% of households had unfinished DIY projects in their home.  The worst culprits were found to be Londoners and teachers.  It's hardly surprising that jobs are being left unfinished when a survey conducted on behalf of Travis Perkins Group this year found that 87% of people would tackle small repairs and installations themselves before calling in a tradesman.  It also found that some were even prepared to undertake more complex jobs as follows:
45% would attempt tiling
41% would lay flooring themselves
30% would try their hands at carpentry around the home
Conversely, people aged between 18 and 24 were the least likely to try to complete jobs themselves with a third saying that they would call someone in to complete small tasks.
These statistics suggest some specific areas to target with marketing for home improvement services.  For example, using social media to catch the attention of younger people and offer services to complete small jobs around the house.  Using DIY forums, where people are discussing their projects, is another good way to find potential customers.
Those are only a few small suggestions of how this information could be used to promote home improvement services.  Spending more time looking at these figures and doing a little research would no doubt inspire a great deal more.
Interested? Call us now on

0203 397 3735