The changing face of SEO – Content Marketing December 7, 2012
SEO was always a technical, mysterious term – with SEO geniuses hiding keywords, testing meta data formats and finding new ways to trick Google into picking them up. Today it seems that "content marketing" is the new buzzword for the industry. You can think of it as an equation, where content marketing creates content that users want to read, while SEO experts aim to create phrases that search engines want to pick up. Back in the day, creating low quality, machine friendly jargon for SEO worked just as well for ranking as if you spent long hours and good money into creating quality content.
Many publishers today see a high percentage of their traffic coming in from social platforms, such as Facebook and Pinterest, however Google still gets 100 billion searches every month and requires constant attention.
So what are some of the new rules regarding SEO for content marketing?
Do Keyword Research – You need to write about what people want to read about. Simples.
Put all your written content on the same domain. Make your blog a sub-domain of your site
Write content that readers will want to share. Sharing is caring.
Have an opinion! Don't simply write news reports, stand for something! This will help readers identify with you or your brand.
Keep your content relevant to your brand! If you sell cupcakes, don't write about that recent study that looked at the percentage rise of road tax.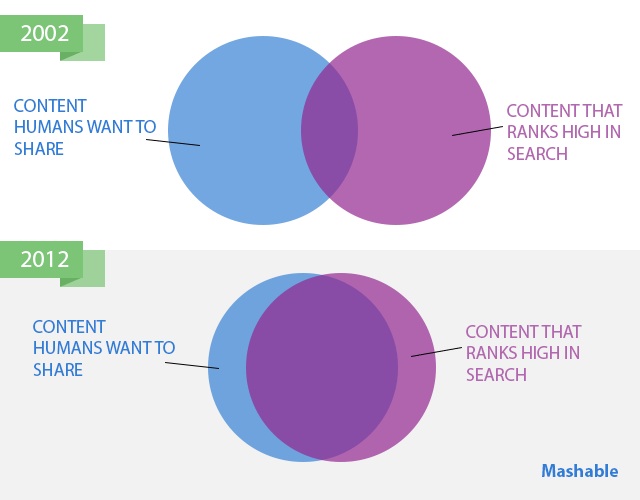 SEO is taking a more holistic approach these days, meaning those involved in the industry have to be smart, creative and excellent writers. It's not good enough to just know technique and keyword stuffing. I guess that's why many SEO professionals are now being left behind…
Interested? Call us now on

0203 397 3735