The Benefits Of Using A Social Media Content Calendar April 11, 2022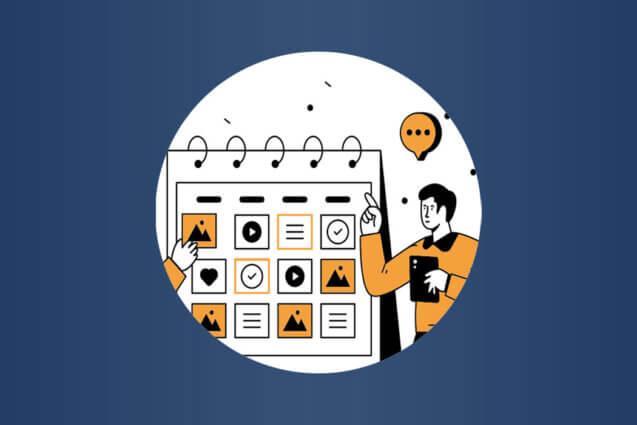 The very best and most successful social media marketing campaigns require planning, strategy and organisation. In the day to day of managing social profiles, publishing meaningful content can sometimes be forgotten about.
A social media content calendar can keep you focused and ensure you only post high-quality content.
What is a social media content calendar?
A content calendar is a posting schedule most commonly used by bloggers, publishers and businesses to control the content across different media such as blogs, emails and social media outlets. The content in question is usually social media posts, company updates, promotional activity, partnerships and updates to existing content
Using a social media content calendar is really helpful in keeping your profile consistent and organised.
In fact, Hubspot research reveals that companies that publish more than 16 posts a month generate 3.5 times more traffic than those that publish less than 4 times. This points to the need for a social media content calendar but, peculiarly, just over 63% of businesses don't have a documented calendar strategy.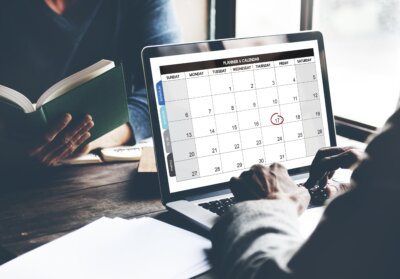 The Benefits of a Social Media Content Calendar
There are many benefits to using a content calendar for your social posts and we will be discussing them today.
Synergistic Online Presence
If you work with an impromptu attitude, you are not making the most of your overall online presence. By using a content calendar, you will get a better perspective of your overall marketing strategy.
For example, you will be able to align your social media posts with your website updates and email marketing pushes. You will also be able to see which days your service/brand is not active across all digital platforms and then work to plug the gaps.
Reduce Everyday Stress
Look, we get it; stress is a part of the day to day of being a human being. But do we need to make it worse for ourselves by leaving everything last minute, hoping for some sort of inspiration? Not with social media content calendars.
If you can schedule posts for an entire week or even an entire month, you will reduce the extra stress you put on yourself every day. Furthermore, you can spend time where you have it on producing these posts, instead of the day-of which is not only a time consumer but a productivity zapper.
Take Your Audience On A Journey
By using a social media content calendar, you give yourself and your online presence true long-term potential. You can plan an overall plan to take your target audience on a journey from product discovery to purchase. By seeing the big picture, you can make a funnelling system using your scheduled social media posts to maximise conversions.
Brainstorm Great Ideas
Again, just forming a post on the day and pushing it out may give you some relevant social posts but they will most likely be bare and generate short-term engagement. When you take time to brainstorm your social posts in advance, you allow your social team to creatively plan social posts and find new innovative ways of engaging followers.
These brainstorming sessions when planning a calendar can also work as great reflection sessions. Use these meetings to monitor and analyse last month's engagement and actions. You can then use these insights to form targeted content and even adjust your strategy and posting times.
Plan For Platforms Specifically
Instead of rushing out the same post to all your social networks on a busy day, a social media content calendar can help you plan out platform-specific posts for each platform and profile.
This is because users engage with content very differently on competing networks.
For example, video content performs far better on Instagram than on LinkedIn and they have distinct tones you have to hit. By taking the time to make posts for each network and schedule specific times in a calendar, you increase your chances of engagement.
Stay Consistent!
When an account is posting irregularly, or there is no pattern to their posting, you will eventually be forgotten about. By using a social media content calendar, you stay consistent with constant and helpful content for audiences. Make sure to keep the content engaging by switching up the focus from education to sales to entertainment frequently.
You also ensure that on very busy days where you have no time to write a post, are covered by pre-scheduled social posts you write a month earlier!
National Days & Holidays
National Days and Holidays are constant and never change. Some of these days are so important and engaging for followers that you simply must plan ahead for them – this is where a content calendar is helpful.
You can see what national days and holidays are on their way and even tailor your social content to lead up to them. These days can also be the inspiration for new and innovative social media campaigns and competitions.
Enables Collaboration Across Departments
A social media content calendar can usually be accessed by all the relevant departments across a company. This has great collaborative benefits for the content. For example, if the social media team has the next month's posts scheduled, the sales team can have a look and see what items are being pushed and suggest changes depending on the data they are seeing in sales. It also allows for upper-level management and quality assurance officers to pop in and see if the social presence is up to the standards they expect.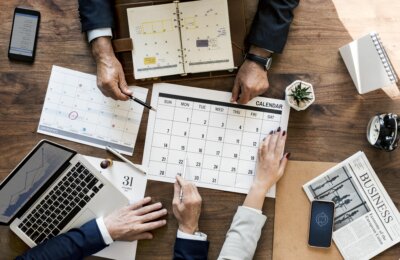 Efficiency, Efficiency, Efficiency
Data revealed by the Content Marketing Institute revealed that 60% of social media marketers have documented a highly effective strategy when using a content calendar. On the other hand, 32% of marketers who only use a verbal strategy report positive results.
Simply using a social media content calendar allows you to supplement a baseline of content with on-the-fly memes, trends and other social posts. Taking the time to schedule even a week in advance puts you two steps ahead.
Track Performance
When you individually post to social networks, you then have to analyse and track your performance individually. This will take you days and days. A popular social media content calendar application such as Hootsuite will allow you to check the effectiveness and success of your content.
You can track metrics such as engagement, followers and see changes over time. You can then establish a benchmark and work to better yourself.
Prevents Lob-Sided Posting
Your clients are available on every social media platform, so you have to be available on every social media platform! One of the biggest mistakes brands make is overloading one social network and neglecting another. You may think you are maximising one platform that's working for you and ignoring one that isn't but you may be doing more damage to yourself.
Research shows that 22% of social media users find posting too much the most annoying thing an account can do. By using a social media calendar, you keep your content and platforms consistent and loud but never incessantly annoying.
In Conclusion
Does your company have a social media presence? Do you have the time to formulate a social media content calendar and campaign to increase engagement and conversions? If not, then you are many steps behind the competition.
At Social Media Ltd, our copywriters, social media managers and graphic designers can help put together social media content calendars and posts, update content where requested and then inform future strategy with experienced data analysis.
Interested? Call us now on

0203 397 3735