The importance of a social media brand voice October 1, 2018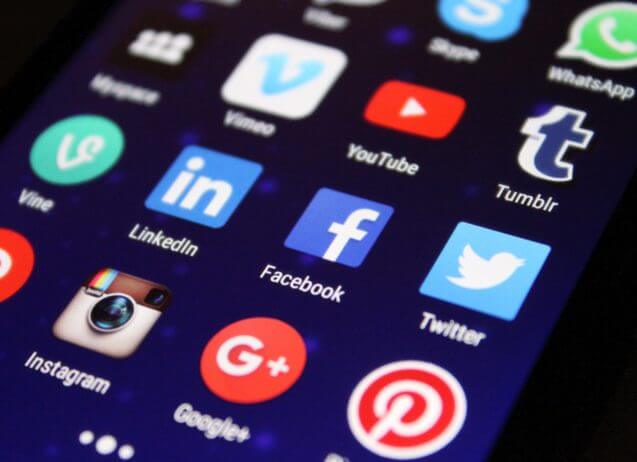 According to stats delivered in the Circle Research 'White Paper', 77 per cent of B2B marketing leaders say branding is critical to growth. Specific numbers aside, that's an impressive proportion of the world's greatest branding brains who agree on this particular marketing strategy.
This isn't all that surprising given that, in these tech-savvy times, BuzzStream report that over 50 per cent of us follow up to four brands on social media. What's more, these numbers are only set to rise as companies become progressively adept at online marketing, and the commercial world continues to become increasingly digitalized.
It's a cut-throat, dog-eat-dog digital world we're living in
Simply put, if your business hasn't developed a strong social media strategy – and hasn't got a robust brand voice to see it through – it's going to get left behind. It's a cut-throat, dog-eat-dog digital world we're living in. To survive, you have to take to social media with confidence. Know your brand and own it through the way you use language online.
The voice and tone you use online matters. It is what consumers use to build rapport with your brand. The words you use and the way you use them across platforms such as Facebook, Twitter, and Instagram will have an impact on the way your company is perceived. Just as personal interactions leave lasting impressions, social media has become such a big part of day-to-day life, that it is acting in much the same way today.
Scary, but handy, too. Get it right and you'll win over the trust and custom of your followers. It can even sway some away from your competitors, too. Get it wrong, and you could effectively kill your company.
Putting words together that represent your business is perhaps easier said than done. Just because you are passionate about what you do, perhaps even an expert in your field doesn't necessarily mean you know how to drive that dedication into the words you choose to use.
You are… at the core of your company ethos
When developing your brand voice, it's always good to give things a go solo. You know what matters most. You are, after all, at the core of your company ethos. If you do find it difficult, however, remember it is possible to outsource digital marketing companies – such as Caliston – who will work with you to tease together a spot-on social media character.
Whichever route you choose to go down, there are three key aspects to consider, which will naturally influence the nature of your brand voice:
Be true to your core values
Consider your core values as the foundation for your brand voice. It is important that the way you come across online suitably reflects your business values.
Remember, just as much as you are trying to create an impression, there are expectations from your audience. Medical organisations, for example, must show through their tone that patient wellbeing and professional conduct matters. Creating memes, fooling around with surgical tools isn't cool or appropriate, while this might work well for another brand.
Be helpful and authentic
According to research published by Pardot, authenticity and helpfulness of content are the two most influential factors when it comes to gathering a good social media following. This means that your followers want in on the real stuff about your company; let the feeling and motivation behind what you be apparent in your brand-speak.
Posting tips and advice or other bits and bobs is handy too, whether that's suggesting what colours to wear this season, how to fix some problematic PHP code, or prompt, personal customer service. Think about what you can offer your followers.
Be consistent in character
As you are beginning to get a feel of how your brand voice will sound, be sure that it can be maintained across all social media platforms.
If you are punchy and to the point on Twitter, for example, using long-winded words and descriptive text on Facebook just won't work. If you are going for friendly and approachable, invite interaction on all your social media accounts. Equally, if you are professional, reserved but dependable, don't get too chatty on Twitter or overuse emojis and abbreviations on Instagram captions.
When followers spot cracks in your character, this will eat away at that authenticity factor. Consequently, any headway you made with follower rapport will be duly damaged.
Interested? Call us now on

0203 397 3735