Facebook expands monetisation options for creators November 30, 2021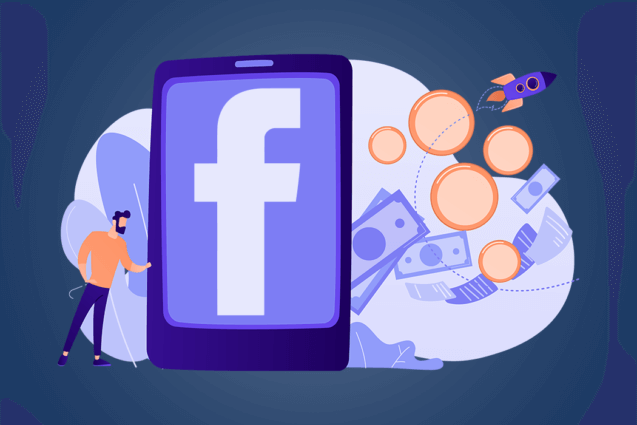 Facebook has rolled out a handful of new updates to help content creators expand their monetisation options. The finance-focused update diversifies on-platform revenue options and stimulates fan support.
A new Facebook report analysing 2019 to 2020 revealed that the number of content creators earning the equivalent of $10,000 per month grew 88%. Furthermore, content creators earning $1,000 per month grew by an even greater 94%
What has Facebook added?
Facebook has implemented a few updates to help brands generate new revenue streams. Ad management and revenue generation is vital to the Facebook model today. 
Facebook's Director of App Monetisation, Yoav Arnstein, revealed that ad pay outs increased by 55% from 2019 to 2020,
Yoav said: "We'll begin testing the ability for content creators to monetise their Facebook Stories with ads that look like stickers and receive a portion of the resulting revenue."
Yoav concludes by saying that the end goal is to further the development of in-stream ads, in order to increase engagement between audiences, brands and products on the app.
Monetising Short-Form Videos and Stories
The first update has turned on monetisation options for short-form videos. Before the update, content creators could only run ads on longer-form content. Now, they have the opportunity to earn revenue from shorter videos as well. 
Facebook has revealed that creators can now earn money from videos as short as one minute long. These short videos will be supplemented "with a minimally interruptive ad running at 30 seconds." Before this update, creators and brands could only monetise with in-stream ads for videos that are three minutes or longer. 
In addition to short-form videos, Facebook has made Stories monetisable. They are currently testing a sticker that can be laid over the Story and work as a small ad billboard over the content. This is yet another potential revenue stream. 
Eligibility Criteria Update
In addressing the wider landscape, Facebook has opened up monetisation options to more content creators. More video creators have access to the ad program as the eligibility parameters are relaxed.
For a content creator to qualify for monetisation, they have to hit 600,000 total minutes viewed from any combination of video uploads in the last 60 days. This includes total views across on-demand video, Live video and past broadcasts. 
Facebook Live Monetisation
Facebook has also updated its Live section. You can now implement in-stream ads to your Lives. This is a long overdue update as Facebook Live is a massive content creation portal on Facebook. In fact, it is quite surprising ad support has taken this long to come to the Live section of the app. 
In fact, monetising on Facebook Live had been an invite-only program. It now practices similar eligibility rules as the general page criteria: you will need 60,000 Live minutes viewed in the last 60 days. 
The company is also pushing its Stars gift-giving program more readily to its users. In this program, followers can reward creators with Stars that hold a monetary value. In fact, Facebook has revealed that they see an average of 1 billion stars gifted by followers to creators every six months. This is equal to around $60 million being shared using a system that Facebook is only now just marketing to the masses. 
Facebook is hoping to boost the awareness surrounding the Star gift-giving program by offering free stars. During certain Star-enabled livestreams, some people will see an offer to claim free Stars that they can send at their discretion to their favourite content creators. This will boost the visibility of the gift-giving program, connection with the creator and add to the creators' earnings.
Facebook is even testing the Star gift-giving program away from the Live section. Such as in areas like on-demand video and short-form clips.
Paid Online Events and Fan Subscriptions
The social network has been testing paid online events and fan subscriptions across many countries. The global rollout is underway. With these new features, content creators can set up paid online events. Which is extremely beneficial as physical events shut down due to the pandemic.
They can also monetise their whole page by pointing their followers to becoming paid subscribers. This feature works like a YouTube Member subscription or Patreon Subscription. With these examples followers can support a page with a consistent monthly payment. At the moment, there are around 1 million active fan subscriptions on Facebook with the feature available in 25 countries. Facebook is opening the feature up to 10 more countries, including: Austria, Belgium, Denmark, Finland, Ireland, New Zealand, Norway, Sweden, Switzerland and Turkey. 
Conclusion
Content creators build vibrant communities on Facebook. The social network is now adding more tools and support utilities to help content creators earn money and generate new revenue streams. 
Interested? Call us now on

0203 397 3735