How does Web Design Affect Buying Behaviour? May 15, 2019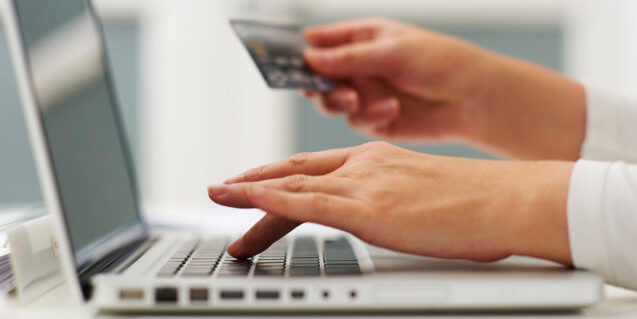 In this digital age, 89% of customers use the internet to make purchasing decisions (Digital Influence Index 2012).
Most website visitors desire something specific. If they access your site because of their interest in your product or service, that doesn't necessarily mean that they're going to stay. You have 3 seconds to show a user how you can offer them what they're looking for.
This means sparking their interest and clearly directing them towards what you're offering. Otherwise, they're gone. And they may never come back.
The Meaning of Conversion Rate
It's important to realise that a conversion rate can have a few meanings, but essentially it is regarded as the percentage of visitors to your site who complete a desired action (a conversion) out of the total number of visitors. A high conversion rate is indicative of effective marketing and web design: It means people want what you have to offer, and that there is a clear, striking and efficient path towards it.
Some refer to conversion rate as the percentage of visitors who purchase something from the site. For some businesses who do not actively sell products directly from their website but use the internet to promote their service, then conversion rate can refer to whether an inquiry is made.
If you offer a worthwhile, highly sought after product or service, then a low conversion rate may point towards poor website design. It could mean that your site and landing page design is making it difficult for users to efficiently complete tasks. When it comes to conversion rate, the quality of your product/service is irrelevant. If you're getting clicks but no conversions, then your website might need be in need of an upgrade.
Why do my website visitors leave instantly?
Of course, the content and images play a critical role in grabbing your visitor's attention when they reach your site. If the first text or image that a visitor sees fails to deliver them anything useful, then that's the end of the game. Images need to be high quality and expressive. The content must be written with a clear vision which is easy to understand and can help customers attain their desire.
47% of users will ditch a website if it takes more than 3 seconds to load. In the information age, time is precious. People aren't sitting and waiting. Generally, it comes down to being selective of your high-quality images, which can slow down your site. Web pages that have fast load times and intuitive navigation have lower bounce rates and better conversion rates.
We have all been there where we are surfing the web, searching for a piece of information. You think you're on the right path to what you're looking for when all of a sudden you follow a broken link. Broken links and 404 error pages [page not found] are excruciating for users, and also create an unorganised, unappealing image of your brand.
Easy and clear navigation is vital for a website. If your website is unmanageable, awkward, complicated or inefficient, then consumers have no reason to stay. The fewer steps a user has to complete, the less muddled and inappropriately intricate, the more likely you are to convert. A successful website inspires confidence and trust in your visitors, but it's not down to magic.
So what will make users stay on a page?
Professional design
This is the number one priority for your business' website, as 94% of first impressions are design related. Even the best content is rendered unserviceable when it's embedded in poor design. Poor first impressions put considerable strain on user satisfaction.
In other words, you can't be a bad first date. Because you won't get another one. Digital Marketing teams have experts who can help your business create visually attractive web pages, as well as pull everything together. Methods such as enlarging the site of your buttons or using a high-contrast colour sound simple, but they lead to satisfied visitors.
Multi-platform
The majority of searches today are done on mobile devices. In 2018, Google tracked over 900,000 landing pages on mobile websites in an effort to understand their overall mobile performance, and found that an alarming 70% of web pages needed significant improvements to enhance usability.
Value proposition
It's essential to get the customer on your side with the first text that they see. Web designers collaborate with copywriters to boldly communicate how a business's value can be delivered, experienced and acquired.
Cliché avoidance
Typical mistake businesses make is constructing their website out of an abundance of clichés, or messages that may be seen on lots of other company websites. It's essential to avoid content which has been used too often to be interesting or valuable. Rather, your site must focus users toward your unique selling point.
Use a strong call to action (CTA) that entices people to act
A call to action refers to any device designed to prompt an immediate response or encourage an immediate sale. Like writing copy, crafting a compelling call to action is part art, part science. Marketing experts put on that consumer cap, and ask: what would make me want to take this offer?
For effective results, a business's website must act as a magnet to attract the potential leads and steer them towards conversion. Over the years, the internet has evolved. So have the websites. If you don't meet the expectation barrier, you lose a lot of website traffic and, as a result, your revenue.
Interested? Call us now on

0203 397 3735