Positive Profiling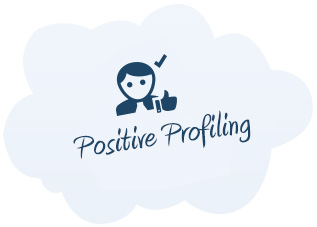 Pro-active brand management and protection is a much easier process during business growth. Trying to resolve a crisis when you have no processes in place can be a daunting task and an expensive exercise. Whilst using brand reputation management to deal with a crisis is a good solution, firefighting is never the best way to run your business.
The opportunity to set the foundations for your brand's longevity should not be missed. The better you are prepared for PR storms and customer service issues, the less such matters can affect your brand and revenue in the future. The internet as a medium offers great opportunities but also significant customer management challenges. However good your service or company, reputation issues can arise and persist so much that they disrupt your work flow and growth. In some cases they can cause irreparable damage to a brand developing over years.
Our online communications team looks after a number of brands that allows us to pro-actively protect their reputation for complete peace of mind. Not only can they rest assured that their reputation is intact, they also achieve significant savings, both in monetary terms as well as in terms of their brand value. Start today and enjoy a happier working relationship with your customers and staff.
Contact one of our specialists today to speak to us about how we can create the foundations to build a great brand presence and maintain an immaculate reputation online.
Interested? Call us now on

0203 397 3735