Reporting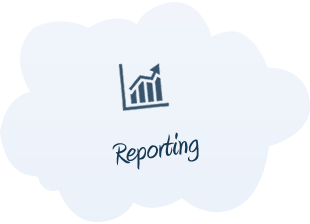 Throwing money at an online marketing strategy and not really understanding whether it is working can be very frustrating and worrying for companies who are trying to grow their businesses. That is why we provide regular reports to our clients so they can see exactly where their money is going and what effect it is having.
At Social Media, we track the visits to your website in terms of how the visitors are getting to your site, how long they are spending there and how many are going on to make an enquiry. Reporting on the source of the traffic is very important as it allows us, and you, to see which tactics are producing the best results. For example, we can report on the number of clicks coming through to your website from our pay-per-click campaigns. This allows us to see where we need to focus our attention and allows you to see what you are getting for your money.
Reviewing this data can also help our clients see which of their products or services are the most popular based on which campaigns or webpages are successful. Together with the statistics gleaned from tracking phone calls, we can let our clients know exactly which adverts and pages are converting clicks to enquiries. With this information, the client can then put more of their resources towards those products or services and think about offering more along these lines. On the other hand, if some pages are reporting a high 'bounce rate' (which is when users click onto a page and click away again quickly without interacting with the website) then we can work with our clients to see how they can improve this.
As these reports are available on a monthly basis, our clients can see how each month compares to the last. In addition, they can compare data from the same month in the previous year to spot changes in consumer habits over time. This can be used to plan marketing strategies to make the most of these trends. Clients can, at the same time, see the difference our work is making to their business so they feel confident that they are receiving an optimum return on inves
tment.
Interested? Call us now on

0203 397 3735