Online Marketing for Healthcare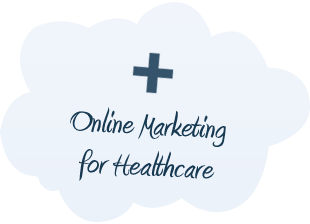 Our experience since 2007 in the competitive healthcare enables us to develop a unique customised marketing approach tailored specifically to healthcare businesses. Whether you are running a GP service, hospital, beauty clinic, pharmaceutical company, dentist, medical equipment seller, plastic surgeon or eye surgery centre we can deliver for you.
Results are transparent and can be tracked to detail. Reporting is custom and tailored to your campaign needs. You can now invest and see the returns, even when business is conducted over the phone, chat or through social media.
The healthcare industry has separate rules and regulations that makes experience an important factor when running marketing campaigns. Our  search engine marketing (SEM) package for the healthcare sector contains a blend of SEO, PPC management and social media marketing that guarantees maximum results. In the health and beauty sector, our team can deliver to exceptional standards with a guarantee of service and results.
How we add SEO value for Healthcare Companies
Lengthy working experience in the Health industry
Outstanding geographical knowledge & data on key products/services
in-depth knowledge of B2C marketing for health and beauty
Proven results with existing & past healthcare clients
Extensive knowledge of converting online interest into appointment bookings
Competent account managers, analysts and link bait experts with experience in the sector
Visit our dedicated branch to Health & Beauty marketing services.
SEO for Healthcare

Search engine optimisation is as relevant in the sector as any other. Consumers and companies will benefit from finding your site when looking for your service or product.

PPC for Health & Beauty

Social Media offer consultancy services from highly experienced staff with a proven track record in bid management. Great understanding of healthcare related products and services. We make sure to show your ads only to potential customers.

Social Media for Health

The number of users on social media sites account for a large section of the market. Past experience has taught us how to harness the power of social media for branding purposes but also direct sales. We know healthcare and can help you with consultation, strategy, positioning and the leg work, if you need it.
Interested? Call us now on

0203 397 3735