SEO Website Review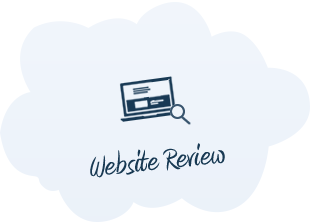 Once we know the keywords you want your site to rank for and have an idea of what your competitors are up to on that front, we will then need to look at your site and see how well optimised it is to rank highly on search engines. Not only that, but we can also see how likely visitors are to actually want to buy something or make an enquiry once they are on the site.
Initially, we establish if there are any technical factors which could be damaging your website's ranking on search engines. For example, not having optimised page titles and meta descriptions (the description of the webpage that comes up under the title on search engines) can limit how high in the rankings your site appears.
Then we examine the website's backlinks (links from other websites that point to your site). Thanks to Google's latest algorithm changes, it is not only the number of links your site has that is important in how high it ranks on the search engines, it is also the quality of those links.
The overall usability of your site is also assessed to see if there are any broken links, if pages take a long time to load up and if some pages are hard to find. In addition, we makes sure that the process that takes the user from looking at the landing page (the first page they click on from the search engine) through to either making an enquiry or buying something is straight forward and quick. For e-commerce sites, this is particularly important as users have been known to abandon online shopping trolleys if the process is too long or complicated.
Another aspect of the site which is important in search engine optimisation, is the actual content. If the text is too short or either lacking in keywords or unnaturally full of them then it can be improved to help the site's ranking.
Using Google Analytics and other software and techniques, we can see how many people are visiting the site, which pages they are looking at, how long they are looking at each page and which page they are on when they click off the site. This tells us how successful the website is at attracting and retaining visitors in addition to what they are actually looking at while they are there. With this data, we can identify areas for improvement in converting visits to enquiries or sales.
At Social Media, we do not just use SEO software to evaluate our clients' websites. We also use our knowledge and experience to analyse your website and identify issues and opportunities that only a person, and not a computer, could see.
Interested? Call us now on

0203 397 3735