Changes coming to YouTube Studio soon September 9, 2021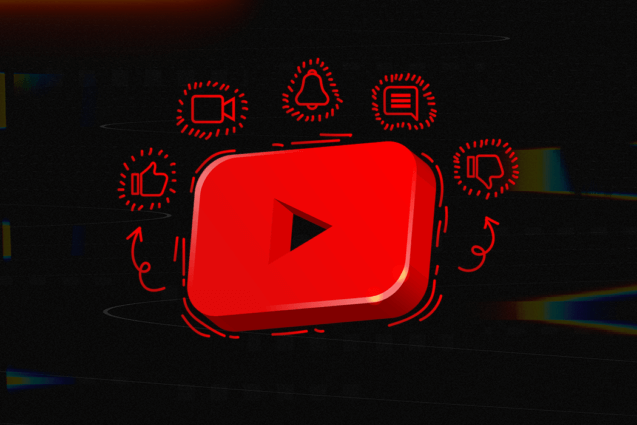 Some big changes are coming to YouTube content creators by way of a big YouTube Studio update. The changes have been made with a goal to provide better insight, tighter management options, improve a creators' usage of the app and protect younger audiences. Today, we will be taking a look at the changes, the reasons behind them and how it will benefit creators and consumers alike. 
YouTube Dark Mode
The first change is a standard one but long overdue for YouTube Studio: Dark Mode. Creators have been asking for a dark mode for the desktop version for a long, long time. This update will come through on the desktop version very soon. The cosmetic change has been made in order to provide a new and fresh feel to the interface amid a new update. Dark Mode was one of the most requested features for YouTube Studio, so whilst it may seem like a minute change, users will be over the moon to see this finally happen. 
Hashtag Autocomplete Suggestions
The video sharing platform has also launched 'Hashtag Autocomplete Suggestions' to the video upload process. Now, once you have uploaded a video and it is processing, you can start entering hashtags into the autocomplete section to see what is recommended for you and your video. The suggested hashtags are based on site-wide insights and what makes your video searchable.
The true power of this feature is that next to every recommended tag, YouTube will show you the number of channels that have featured that hashtag, as well as the number of videos that have used that hashtag also. This is fantastic analytics for a content creator to have. You can ascertain which hashtags to use to boost your exposure but you have to keep a couple of things in mind: popular tags won't necessarily boost exposure as your video could get lost in a very popular sea, whilst smaller and more targeted tags could prove to be more effective. Remember, experimentation and research is key in determining what approach works best for your channel. 
Mentions Tab comes to YouTube Comments Section
At the moment, when you go into the YouTube Studio comments monitoring section, you will see a feed of comments on your posted videos. A new change coming will add a 'Mentions' tab to the 'Comments' section. This feed will track if your channel has been mentioned across the entirety of YouTube. This means you will be notified if you have been referenced in another channel's comments, shorts or even in a video. You will be able to respond directly from this section. Again, this is a change aimed at efficiency and the betterment of tighter management options. 
iOS and Android catching up
YouTube Studio has been showing real-time insights such as a video's reach and engagement on its desktop version for a while. Finally, this feature is coming to mobile content users as the iOS and Android version of the app finally updates to better align with the desktop version for content users. This change has been done to better the synergy for YouTube Studio content creators and create a more holistic platform. 
Changes for 13-17 year old YouTube users
Other changes being brought in to protect younger users include changing the default privacy setting for users aged 13-17. This means when they upload videos, it will be done with 'the most private option available'. This is to prevent younger users from unknowingly pushing their content to a wider audience than they expected. Users aged 13-17 will also get pop-up notifications asking them to 'Take a Break' and 'Bedtime' reminders to tackle overuse and addiction at a young age. Savvy younger users could turn these off but coming in as default for these ages is a good way to encourage these practices from the get go. 
On face value, these aren't the most game-changing updates for YouTube Studio, but put them together and they significantly improve the user experience for content creators both in the cosmetic aspect and the management of your channel. Content creators will be armed with better insights and stats regarding engagement and can use built-in features to play into their appeal. 
Interested? Call us now on

0203 397 3735