How To Create a Winning Tik Tok Ad July 28, 2022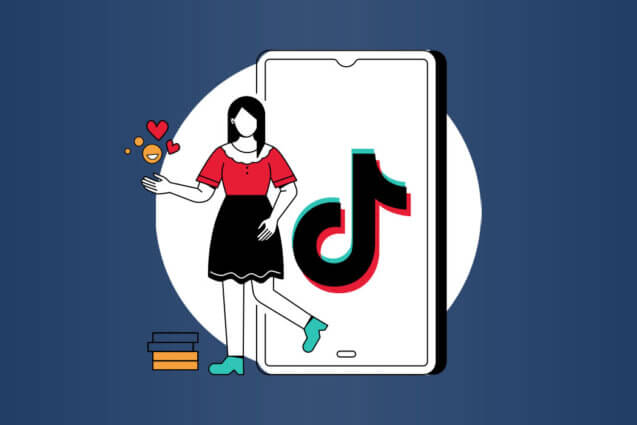 Tik Tok is the new kid on the block in the social media world. Launched initially as a video-sharing platform for short-form content, it's now the fastest growing social media channel globally and offers a vast diversity of content. You could even say it's got something for everyone.
With over 1 billion monthly active users, it's no wonder marketers worldwide want to grab a slice of the Tik Tok pie. Whilst Tik Tok was previously predominantly frequented by younger users, the pandemic has dramatically shifted this. Tik Tok is now a platform for varied age demographics.
But how do you go about creating a successful Tik Tok ad that's going to make traction for your brand? Here are a few tips we think are 'must knows' for Tik Tok ad newbies below.
Use the Tik Tok Business Creative Centre
Start by getting some inspiration and understanding of the type of appetite for users on Tik Tok by using their very own Business Creative Centre. Tik Tok created this resource with marketers in mind, helping them explore the best-performing ads in real-time so that the latest content trends can be easily identified. Get started by clicking here.
Once you're in, you can filter data by industry, location, campaign objective, video duration, and more. This will help you find the most relevant videos for your business and allow you to take a leaf out of their book.
Consider your specs
Remember that Tik Tok videos need to be shot vertically to ensure your content doesn't get obscured. Any captions and overlays should be in areas of the screen where they aren't going to be hidden by your profile and caption pictures are, or your like, comment and shares buttons. Failing to do this will mean you'll have impeded your efforts.
Be wise with your audio
Don't land yourself in hot water by using copyrighted audio. Find your audio in the Tik Tok Audio library, and if your audio contains speech, don't forget to add captions to ensure the video remains accessible to everyone.
Tik Tok = authenticity
Traditionally, Instagram has been associated with the illusion of perfection, whilst Tik Tok is all about being authentic and a little bit rough and ready.
Rather than going all out to create a new video edited to within an inch of its life, focus on being a little loose. Sponsored ads on Tik Tok tend to do very well, as users know the platform is authentic, and therefore they trust what said video has to say about a particular product or service. Sponsored ads on Tik Tok are usually real people giving an honest review, which can be incredibly powerful for your brand (providing it's a good review, of course!)
Get inspired
If you're entirely new to Tik Tok, you might be feeling a bit overwhelmed and wondering where to begin from a creative point of view.
To get started creating your first video, you could:
Film the unboxing of a brand new product or create a video surrounding the announcement of a new service you're offering.
Work with an agency who have a content creation team. Here at Social Media, we can help you formulate a bespoke
Tik Tok ad strategy and seek out relevant influencers who can drive interest in your business by talking about your product or service in their videos.
Create a 'How To' product video. For example, show your users how to coordinate their clothes pieces with your new shoe design if you're a shoe manufacturer.
Contact Social Media to get a no-obligation quote for Tik Tok marketing, and let us do the hard work for you. We look forward to hearing from you.
Interested? Call us now on

0203 397 3735