How To Get Back To Business June 8, 2020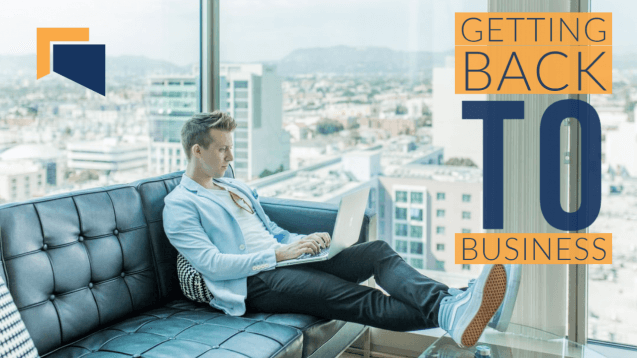 How on earth do you get back to business after such a catastrophic event for companies and the world economy as a whole? We have put together a few ideas to get you started:
✔️ Finding ideas to generate new business
This part is obviously one of the hardest but difficult times call for the most important decisions to be taken where creativity and innovation take centre stage.
✔️ Taking a world view of products & services
If you approach your business from an online marketing perspective, the world is your oyster. The only real barrier is language, given you are not operating an English-oriented service.
✔️ Making deals that matter
Making deals with suppliers of all kinds is crucially important to survive the economic turmoil. A solid negotiation strategy is needed, but it would be better applied if explained instead of demanded. Many suppliers will be reasonable.
✔️ Sustaining high quality
This is difficult as such times but quality of product or service underlines most successful organisations. Yours should not be an exception.
✔️ Creating new revenue sources
Creating new revenue sources might be the only way forward if your business has been severely disrupted and you expect this disruption to prolong. The hospitality industry is a good example.
✔️ Reaching success & planning for expansion
In difficult times, the opportunity level is high, you just need to position your business in the right way for something that the market is craving for. This always leads to a win.
📽️ Watch the full  video
Interested? Call us now on

0203 397 3735