Instagram: lesser-known features every marketer should know October 18, 2021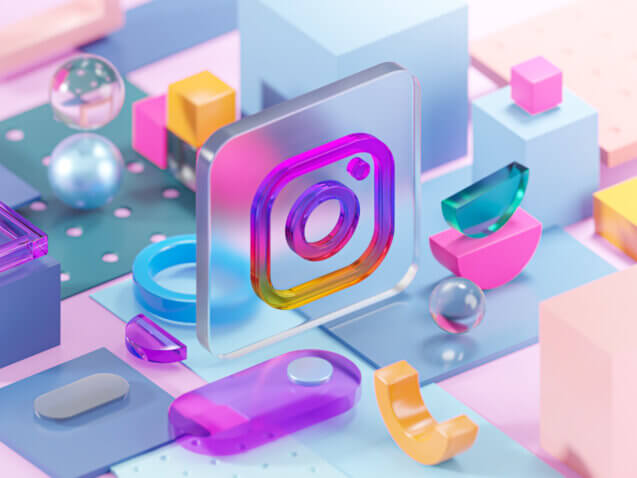 Are you looking to alter your Instagram marketing workflow? Are you looking to improve efficiency and effectiveness on Instagram? Or are you just looking to spice up your social media campaigns with some new and exciting tools? 
Below, we will be looking at some lesser-known Instagram features that can change how you plan and publish on the photo-sharing platform.
Lesser-known Instagram desktop feature
Instagram may be a mobile-first social media app but it isn't always easy to manage the app via a mobile device. In this case, one can switch to the desktop application, although you will notice a downturn in accessibility. 
In late June 2021, Instagram began to roll out a desktop publishing feature. At the moment, the desktop publishing tool allows you to publish feed posts only. You cannot post to Stories, Reels or IGTV from the desktop yet. Unfortunately, Instagram hasn't indicated whether these options will ever become available. 
Facebook Business Suite is another desktop option that allows accounts to schedule and post to your Instagram feed. If you have linked your Facebook and Instagram accounts, you will see your Instagram comments and messages appear in the Facebook Business Suite desktop page. You can then reply directly to these comments from this page and don't have to log in to Instagram at all.
Teams Drafting Stories
Instagram stories are ideal for posting in the moment content. However, now that stories have become a large part of the platform itself, brands want to storyboard and collaborate with a large team on stories. 
In July 2021, Instagram launched a Stories draft feature making the planning process easier. Drafts stay available for 7 days so you can plan for a week ahead. 
However, drafts are not saved to the account itself, but rather to the device that the draft is made on – this presents an issue. One would have one device for stories and on-the-go posts that would be shared between a larger marketing team, which isn't too bad considering Instagram is a mobile-first social networking platform. 
Instagram Introducing Link Stickers
Once you reach 10,000 followers on the platform, you get access to the Stories' swipe-up option which allows you to link away from Instagram stories. This was the only way for Instagram accounts with large followings to signpost to a website, a store or a checkout service,
However, in June 2021, the social media platform announced Link Stickers. Link Stickers will allow brands and accounts to link out from stories with a clickable sticker that works as an overlay. This feature is available to everyone and not just ones with 10,000+ followers. 
You also don't have to undergo Instagram's extensive manual verification process to qualify for linking capabilities. The hope is to open up the monetising options to more users rather than leaving it as a closed-off economy for the elite accounts.
The sticker also works as a CTA (Call to Action) and is much more visible than text CTAs usually written into captions. It will be directly over your stories and doesn't even require the swipe up motion that stories feature at the moment.
Instagram Auto-Captions
In September 2020, Instagram launched auto-captions for IGTV. This is an amazing time-saving feature that instantly makes your content more viewable to a wider range of consumers. With just one setting being enabled, you open up your content to hearing-impaired users. Furthermore, it retains the watchability of your content in locations when users do not want to listen to sound/music.
In May 2021, Instagram launched auto-captions for Stories as well. Here, you add a caption sticker to a Story that turns your audio into captions on the fly. 
Then in July 2021, Instagram Stories launched auto-translations to push even further the potential audience size of any piece of content. This particular feature improves accessibility, encourages engagement greatly, keeps your messaging clear and saves a significant amount of time.
Special Mention: Lingo Jam
To make your bio really stand out you can use LingoJam, or another similar text application, to add a special font and stand out from the herd. 
At the moment, characters and emojis can be added to bios. With LingoJam you can add bio text in different typefaces to spruce up the first impression your profile makes.
Round Up
A lot of these features are and have been readily available for Instagram users but most are still unknown to users. 
Understanding and taking advantage of the desktop features can improve your accessibility, story drafting can aid in a collaborative process, newly introduced link stickers can bounce audiences from Instagram to a business's online storefront and auto-generated captions/translations increase your content's audience reach. 
It is always helpful, as a marketer, to keep these tools in your back pocket … you never know when they will come in handy.
Interested? Call us now on

0203 397 3735