Mobile-friendly or Google Penalty? March 20, 2015

According to Google, unless you seriously improve your website's mobile experience there will be direct consequences in mobile  search results.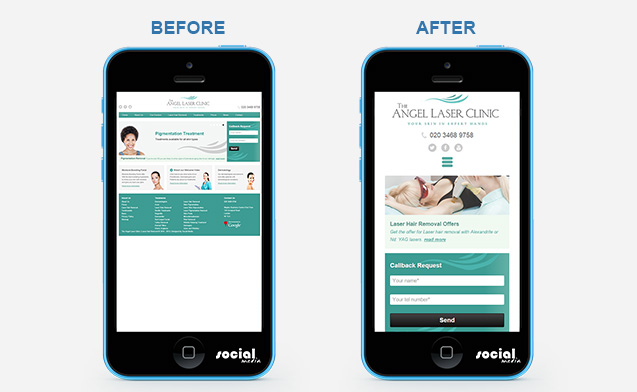 Why is this significant?
2015 has been the year that saw mobile internet use rise above 50% of the total for most businesses. This means that people accessing your website on their mobile could be struggling with viewing your content and contacting you because your website is not appropriately optimised.
Google is worried about the experience of users when they search on mobile, which prompted them to make mobile-friendliness a ranking factor in the next update in April.
What's the rush?
Past the 21st of April should you fail to improve your mobile site, you could see 50% of your total organic traffic disappear with serious consequences on your bottom line. So not to be worried but time is ticking and Google's unforgiving deadline is looming. You need to take action now.
Responsive is old
To have your site replicated on mobile but with a responsive feature (when there is no need to zoom) is now old practice. Mobile-friendly is so much more than responsive because it offers a faster and more casual experience. You should expect a modified version of the site, specifically targeted at mobile browsing which has stark differences from normal web browsing. Not just because of the smaller screen sizes offered by smart phones but also due to the different attitude and intent of the user.
Why choose us?
We have been developing mobile friendly websites since 2010 and our expertise lies in usability and monetisation, not just look and feel. Branding is important but if a website is not generating incremental revenue then it is not effective. Contact us today to find out how we can enhance your mobile experience and generate more revenue for you.
Interested? Call us now on

0203 397 3735