Essential Social Media Tools August 5, 2021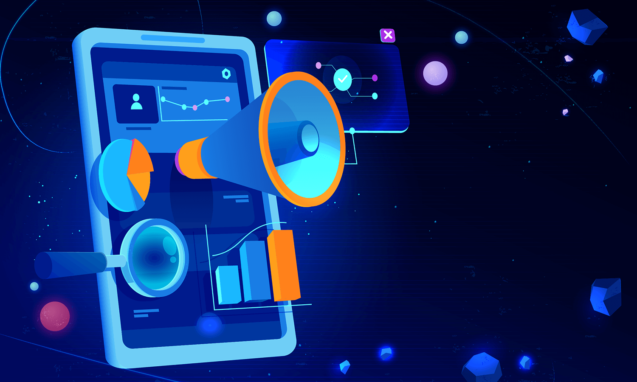 Jumping into the social media landscape without any help is no different to a plumber going to work without his tool box. There is a bevvy load of tools that can aid your social media project, whilst giving you professional and quality looking content. Today, we'll be looking at essential Social Media applications and software you need to have to get started. You may also decide to enlist the services of a marketing agency such as ourselves, who employ a team of experts versed in such software and applications to help your campaign.
Hootsuite (30-day Free Trial/£39 per month)
Hootsuite is a fantastic aggregation site. You can list all your social media channels in one handy and easy to understand stream flow. Hootsuite allows you to monitor mentions, comments and replies very easily. It lets you schedule posts to different social platforms at the same time and even has a AI-backed scheduling feature if you don't want any hassle there. Hootsuite has become an industry standard for social media managers and writers so start an account and get yourself acquainted.
Hootsuite offers a free trail for a month but is £39/month thereafter. Marketing agencies such as ourselves can take on your social media profiles and manage them through Hootsuite for you.
Canva (Free/Pro/Enterprise Plans)
If you're new to the graphic design game and don't particular have the patience for Photoshop, Canva is a fantastic simple solution to this problem. Canva is an easy to use graphic design website. It has templates for Facebook banners and posts, Instagram stories and collages and Twitter posts. It is designed for newcomers and does not discriminate in its interface. Canva will allow you to push out professional looking media to your audience/customers within minutes.
Canva's Free version has a healthy number of templates but with the Pro and Enterprise plans, you have access to millions of premium graphics and images as well as much more storage capacity. Canva can be pricey with a Pro subscription for 10 employees billing at £399.99 for the year. The Pro price only increases the more employees you have and could reach £3000 a year for a team of 50 people. Marketing agencies already have many of these tools as a part of their arsenal and can save you a lot of money by taking on your campaign.
Agorpulse (£100 per month)/Eclincher (£120 per month)
These two applications are listed together because they essentially do the same thing: provide a social media management tool for large patient/consumer facing social media profiles. The aforementioned software allows administrators to assign inbox/direct messages/replies to individual team members. They are mainly used for accounts with large social followings that purport to be the place to go for answers. They are must-have applications when handling a large and inquisitive customer base.
Biteable (Free/Plus/Ultimate)
90% of the content online is video-based. It can be hard to stand out amongst established social media profiles when your timeline doesn't have the benefit of a videographer and editor. Biteable provides you with the ability to produce short and snappy studio quality videos. You can supplement your video from a library of stock footage and photos and also watermark your content with text and logos. Biteable can level the playing field for you.
Biteable's free version provides unlimited exports but does stamp your video with Biteable's watermark. Plus is for individual creators, is absent of Biteable's watermark and costs $19 per month. Ultimate is for professionals and adds a Shutterstock library, multiple profiles and video analytics for $49 per month.
Unfold
Unfold is an Instagram-centric application available on iOS and Android OS. It is a user-friendly template tool for Instagram posts and stories. Unfold's library includes studio and professional level collages, video templates and is easily downloadable for mobile devices. For Instagram focused social profiles, Unfold is a must have for ease and quality.
Buzzsumo (Free/Pro/Plus/Large)
Buzzsumo is different to the tools we've spoken about so far because it is more focused with research and strategy. Buzzsumo allows you to search keywords, trends and articles to see what engages an audience. You will be able to learn what factors keep your audience clicking and scrolling down. Incredible detail such as time spent on page and conversion rates are also a click away. Buzzsumo can help you gather evidence to formulate a content strategy before you start or let you analyse your own strategy for improvements.
Buzzsumo's most popular pricing plan is Buzzsumo Plus. For $139/month you may opt for a marketing agency that can offer research and strategy along with social media management also.
Kicksta (Standard/Premium)
Kicksta is a very interesting application to spur Instagram growth on your social profile. After signing your social account up to Kicksta, the service will carefully like 30,000 photos a month on targeted accounts. These accounts have been selected by Kicksta because they are real people who the service has identified as increasingly likely to follow your account. It is an automated system to grow your user base and can be a fantastic way to get your foot in the door. No bots are used with Kicksta, only real accounts. You can be content knowing your new followers are legitimate.
Kicksta offers a standard ($49/month) and a Premium ($149/month) plan to its customers. You will have to assess whether it is worth the investment or whether a carefully planned strategy – by yourself or in tandem with marketing professionals – can have the same growth effect.
Retouchup ($0.25 per image)
If you've got no time or training regarding image editing, Retouchup lets you submit a photo to the website to be retouched. Retouchup employs a large band of photo editing experts who will edit your image within 24hrs for $0.25 per image. It is often used as a fantastic and cheap tool for simple stuff like colour correction. Retouchup can be an invaluable service at the birth of a social media campaign, especially if you have yet to expand your team to include an images expert.
Conclusion
As you can see, there are a whole host of applications and software out there to help in social media growth. The landscape is always changing so keep an eye out for even better newer tools that may pop up. But with the eight mentioned above, you'll find a comprehensive starter box to build a foundation with.
You may decide that you want to focus on your business/product and leave the content and socials to someone else. This is where marketing agencies come in. At Social Media, we offer social media management, content creation and much more. We would be extremely happy to help you with your online presence and marketing campaigns.
Interested? Call us now on

0203 397 3735