How to Set Up Instagram Shops & Facebook Shops May 11, 2022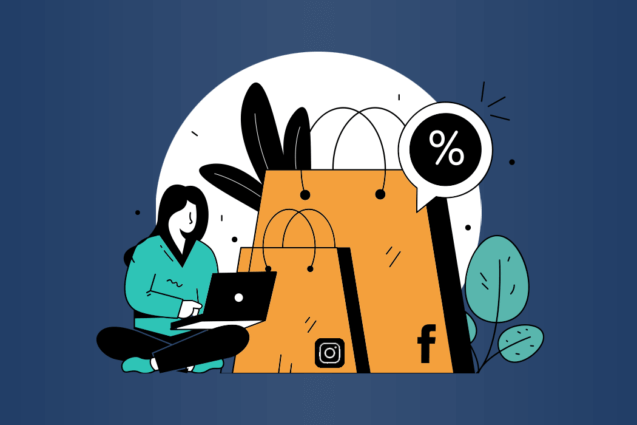 If you're interested in selling products on Instagram or Facebook, you're probably looking for an easy guide to help you get started. That's where we have you covered!
Today, we will be going through a tutorial on how to set up Instagram Shops and Facebook shops. This step-by-step guide should give you the foundation and understanding needed to make your own shop, set up a checkout and begin processing online transactions.
How do Facebook Shops & Instagram Shops work?
These online shops are essentially connected to your Facebook/Instagram Business Account and allow your followers to not only follow you but have instant access to your wares. Your followers can scroll through an online catalogue of your inventory, view product specifications, price and make purchases – all within the apps themselves!
You can showcase products on your page and in posts by adding shoppable tags that, when clicked, direct your viewers to the product page for purchase. You can use these tags on normal posts, videos, stories and livestreams and they are accessible on desktop and mobile apps.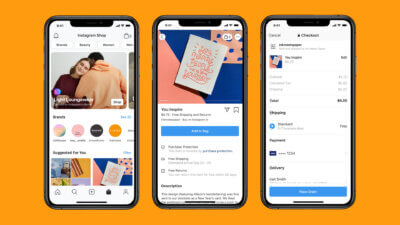 Why do you need Facebook and Instagram Shops?
Even if you have a native eCommerce solution, Instagram/Facebook shops can be a great source of additional revenue. And, for some, it can be a massive and even main source of industry. The benefits of being present in these social shops are:
Synergy between social posts and online stories drives discovery and conversion
They can sync to your inventory and update automatically
You can link to your external e-commerce solution for checkout
Additional revenue stream for no additional maintenance
These shops have built-in processing tools so less mumbo jumbo for you
What are the requirements for Shops on Facebook and Instagram?
There are a few requirements that you must meet before qualifying for a shop on Facebook and Instagram. They are as follows:
Business Account: Convert your page into a business account to enable the shops feature
Product-Focused: Shops do not sell services, they sell digital or physical products.
Assign a Business Manager: One Business Manager Account will have to be set up to manage the page, business account and catalogue. This account will essentially work as admin and must be accessible at all times.
How to set up a shop on Facebook and Instagram?
1. Set Up the Shop
Once you are logged into Facebook, look for Facebook's Commerce Manager. Use the drop-down menu to find the Business Manager/Admin account we mentioned above. This is the account that will be used to set up the shop so it has to own the Facebook and Instagram account you want to connect to the shop. You will then see a blue Add Shop button. Click this and continue to the next step.
2. Set Up the Checkout
Once you click this, you will be prompted to choose a checkout method. There are three checkout methods. The first is to checkout to another website which directs customers to your website or another third-party marketplace. The second is to checkout with Facebook or Instagram which handles payment in the app and gives you access to live shopping and product launch features. The final option is checking out with messaging which prompts users to process payments through WhatsApp or Facebook Messenger.
3. Connect Your Accounts
After this you will be asked to pick the Facebook Page and Instagram Profile you want to link to the shop. You will be shown all the pages owned by the Business Manager account. Pick the relevant accounts and link them accordingly. Move on to the next step.
4. Set Up Your Catalogue
Scroll to the bottom of the new page and select Create New Catalogue. Here you can set up products, link to pages and begin to form the foundation of your shop's inventory. You can always come back to this later so add a few items and proceed to the next step.
5. Add Your URLs and set Shipping Options
You will then be prompted to enter your website's URL and set shipping options. If you have set your checkout to be your own website, then you only have to select the countries you ship to.
If you have chosen Facebook and Instagram checkout, then you will have to complete a set up process. You will be asked to choose a shipping option from standard to expedited to rush, as well as setting the cost and estimated delivery time. You will have to display a return window of 30 days and add customer service information also. Finally, you will be asked to add your banking information to collect in-app revenue.
6. Overview
You will be presented with an overview of your shop at the final stage and asked to read through Facebook's Seller Agreement. Double check you have linked the correct pages and have the Business Account Manager account in control. If you are happy, click Finish Setup and submit your shop for review.
In Conclusion
Once you have submitted your shop for review, you can begin to play with the catalogue feature and add more items so you are ready for when you go live.
Having and running a Facebook or Instagram Shop in this day and age is simply a must, especially for digital business. These initiatives have such great potential for every business that sells a product because you have access to the biggest audiences in the world!
Interested? Call us now on

0203 397 3735