Social Media Marketing innovations no one's talking about in 2022 January 13, 2022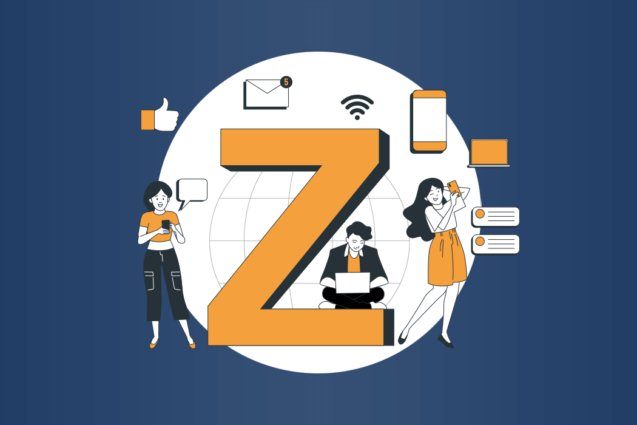 In 2021, online/social media marketing evolved under the influences of cryptocurrency, NFTs, metaverses and AI-integration. The industry was revolutionised by innovative and exciting features just as it has done each and every single year. 2022 will be no different!
Many of the changes the social media marketing industry went through in 2021 were as a result of a second year of toiling in pandemic-affected conditions and social situations. Some changes were, of course, as a result of online users getting more and more socially conscious and digitally learned. 
In 2022, the marketing industry has to continue to embrace new tech, new platforms, new data and new features to continue to reach communities, audiences and popularity. To that end, we will be going through the changes coming to social media marketing in 2022 that no one is talking about!
Gen Z's purchase power!
2022 and beyond represents a period in history in which we will see Generation Z hit financial maturity and economic independence. 
In fact, Generation Z will be entering their formative years in terms of building loyalty with a brand for the next handful of years. You have to keep in mind that Gen Zers will be legally allowed to vote in most countries by 2026. They are becoming the most important and largest base of influence in the population. 
Social media marketers need to understand this whilst also having a competent hold on the platforms, language and angle Gen Z audiences want to consume content through. Gen Zers consumer habits will inform how we market and use the web moving forward so we have to respect the demographics influence, social stance and financial security. 
Are you taking Generation Z seriously in your social media marketing strategies?
The death of the cookie
Cookies are text files that hold small pieces of data, such as usernames and passwords, and are used to identify your computer when it is connecting to a network. Specific cookies can be used to improve web browsing experience by informing a server of what information should be served to the searching individual.
Cookies have been a fundamental aspect of Web 2.0 but they are being phased out; when Web 3.0 is formed, cookies will be a thing of the past. So, what are the ramifications? Data suggests that businesses/publishers could potentially see a dip of 80% in revenue due to the loss of cookie-based monetisation. 
If these businesses are unable to use cookies to tailor the web experience to the individual, you lose targeted marketing potential. As a result, we will need to see innovations in the audience marketing sector.
One such prediction for 2022 is the use of machine learning (ML) models to collect first-party data. Instead of using cookies, a third-party system, it will be down to marketers and businesses to prioritise the collection of customer behaviour data in order to inform marketing strategies. 
Loyalty programs set to boom!
Due the aforementioned loss of third-party data and cookies, brands and marketers will be shifting to first-party data collection and analysis. The natural progression will be to build a dedicated and loyal customer base that you can perpetually refer to for data to inform your next steps. Loyalty programs and subscriptions will boom as a result!
Brands and marketers will look to own customer relationships and the invaluable data that comes with it. Especially now that privacy laws and cookie influence have been nullified. The added benefit of an initiative like this is that you will see massive long-term benefits from building a dedicated consumer base and generating actionable data silos. 
What will these loyalty programs offer? There are a couple of ways these programs can work. The first is to offer all the existing benefits on top of new benefits for your community as a loyalty bonus. The second is to offer an exchange of some kind by offering deals, offers and prizes for the collection of data and behaviours through surveys and polls. 
Hyper-personalisation
If businesses and marketing agencies begin to collect their own data and conduct their own first-party analysis, we can see a new wave of hyper-personalisation. Personalisation is already a major aspect of digital marketing, but hyper-personalisation is the next stage!
Companies will use technology that has already boomed in 2021, such as AI, to hyper-personalise key moments in a customer's journey. This can be implemented in the shopping stage, the purchasing stage or even the collection stage. The possibilities are as vast as the inventiveness of the industry's experts.
For example, whilst AI and AR has been used to make virtual try-ons and fitting rooms a reality during the pandemic, AI could be used in 2022 to analyse a supply and distribution change, monitor commodity levels and alert interested customers on restocking dates and other relevant updates. 
Personalisation is most definitely a trend that has been accelerated due to the pandemic. However, in 2022, it's about to go the next level and become an integral part of the marketing industry as a whole. 
Privacy is the new king!
It may be contradictory to say that personalisation will boom in 2022 whilst also highlighting the yearning for increased privacy online in 2022, but that is exactly what's happening.
In fact, Google's President of EMEA Business & Operation Matt Brittin, revealed that following a study, 73% of people say they use online services that promise high data protection such as encrypted emails and privacy-protected search engines.
In 2022, marketers will focus on building data silos that are customer-first and only really focus on purchase behaviour rather than personal details and interests. E.ON, one of Europe's biggest electricity and gas suppliers has already jumped on this by using Google Analytics 4 and Global Site Tag to analyse their customers without having to step in private data.  
Shoppable content
The pandemic changed a lot of things; not least the world of shopping. In fact, global e-commerce sales grew 30% in 2021 as new ways to shop online began to emerge.
In 2022, online users will want to buy products directly from the social post or platform they discover it on. Streaming services will use AI to analyse actors, props and references within a frame so that viewers can click through to a shop selling the relevant product. 
Streaming platforms such as YouTube and Twitch will use their algorithms to analyse the content being shared and add a clickable affiliate link to their adjacent web stories (Amazon and Google Shopping)
Furthermore, shoppable content will often come with a narrative spin that can hold the attention of audiences and consumers before pushing them towards a purchase portal. 
The power of the voice!
Smart speakers and digital assistants are already a key part of hardware such as laptops and smartphones but voice-integration will come into its own in 2022. 
It only took a few years for the human race to normalise talking to no one except your phone or digital assistant but we are finally at a stage of global acceptance. Products such as Amazon Alexa and Google Home are so popular that voice-integration can now dissolve into other aspects of the online space. 
Much of the web is becoming hands-free and easily accessible – voice-integration will be the biggest catalyst for this evolution. It is estimated that by the end of 2022, over half of all search queries will come from voice search.
Another forgotten aspect of voice-integrated devices is their ability to collect data on the people they are directly marketing to. For instance, Amazon uses Alexa to offer cheap Kindle deals in exchange for the collection of marketing communication data. Amazon is even testing the use of targeted voice ads on Alexa after a command or query has been responded to. 
Where do you think the marketing industry is going in 2022?
It is extremely difficult to see where this innovative and ever-changing industry will find itself this time next year but the marketing experts at Social Media Ltd. have had a damn good go at some predictions.
Is there something you've spotted and you think is going to be a watershed moment for marketers in 2022? Let us know in the comments or share your thoughts with us on social media!
Interested? Call us now on

0203 397 3735