Social Scheduling Tools and Why We Should Be Using Them? May 31, 2022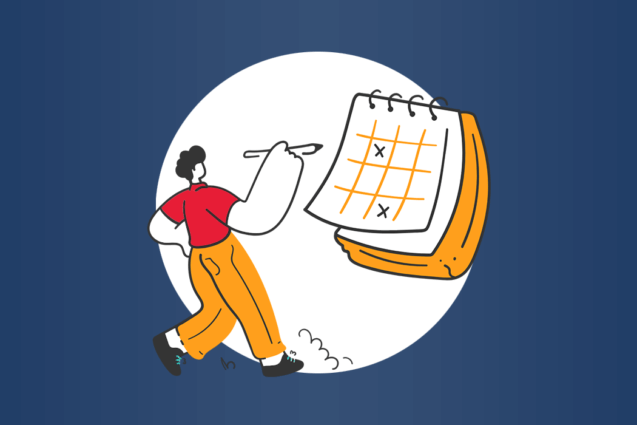 It's that whole 'work smart, not hard' angle – yes, this ever-cheesy line appears in most managers' presentations, but that's not to say it's not a very valid point.
In today's online world, we have the benefit of automating almost everything. Every time you automate an aspect of your work, you save time and effort. By saving time and effort, we save money and free up energy and time that could have essentially been wasted. You'll like your day job more; your boss or client will think you're a genius and you can carry on focusing on more important work.
Obviously, the easiest and quickest way for you to deal with social media and any form of marketing is simply to get an agency, such as us, to do the hard work, critical thinking and effort for you. However, we get it, not everyone is ready for that jump yet. So, we're here to help you find easier ways to manage your social media until you're ready.
Look at your browser now – how many tabs do you have open? Are more than two of these social platforms, or have they been earlier today? If so, you absolutely need to invest in a social scheduling tool.
The good news? They're not expensive and some are often free.
We're not here to sway you to a single scheduling tool – there are so many to choose from, from Hootsuite to newer ventures such as Falcon.io. Whatever tool you go with, you're bound to see a difference in your daily workload.
Why does it even matter that I don't post quickly enough on social?
You've heard it before, social media is active – it changes daily, and we need to keep up to date with it. But, let's face it, you don't have the time to sit online, all day, every day. You need to be dealing with clients, and sorting out the next crisis to happen in the workplace. The less time-restricted work you have to do, the better! Using an agency frees you from the stress of having to keep up with everything, but until then, social scheduling tools will significantly reduce your anxiety and time commitments.
With a good scheduler, you have everything at your fingertips. Not only can you post quickly, across a multitude of platforms, with literally the click of your mouse, but you have access to in-post image editing/resizing, watching trends or certain accounts (one page where you can see all the information you want or need to know), you can interact with brands and followers… and you can even access your analytics.
What should I look for in a social scheduling tool?
We're firm believers in choosing the right social scheduling tool for you. There is no one-size-fits-all approach to choosing your scheduler. As an agency, we use a scheduling tool that helps us manage a number of accounts simultaneously, but as a client, you'd probably require something a lot less intense and something a little easier to use.
Take the time to download a trial option, have a 'tour,' give it a test and see how you like it. Many users feel a specific social scheduling tool is much more intuitive than another – and it's rarely across the board.
What's important to you in socials? Is it listening (hint: it should be listening!)? If so, find a social scheduler that clearly shows you all the accounts and brands you want to be listening to.
Maybe your clients like fancy analytics – find a social scheduling tool that shows off your analytics in the easiest to read way possible, whilst still looking impressive and modern.
By testing out each social scheduling tool, you'll find things that bug you and things you'd likely take for granted. Some scheduling tools have an emoji search function, making it so easy to make an engaging, fun post. Some take forever to tag an account!
Each of us works differently and our social games echo this – so don't take our word for it. Give them all a go and see what works for you.
What is it really like?
So, you're going on to Facebook, Instagram (unless you're using Creator Suite, in which case, you may just be going onto Facebook), LinkedIn and Twitter every day. Maybe even TikTok or Pinterest (are we still talking about Pinterest?). You're writing your post, adding your image, posting, and moving on. Perhaps you're taking the time to reply to comments at messages at the same time. Each post takes at least five minutes, if not more to do.
Imagine going onto one platform, online or on your desktop (there are different options available, especially for those of us who've got way too many programs on our computers and need the space!) and you write one post only. You upload one square image (the best across all platforms, although that will soon become defunct (thanks Insta!), add your hashtags, add your emojis and simply tick the accounts you want to post across, and it's done!
It really is that easy.
No, not as easy as getting us to do all the hard work for you (you literally won't even need to listen – we engage with your audience, check your insights, post for you and so much more), but at least it's a step in the right direction.
In conclusion
With automation being key, it's important to stay ahead of the game. Social scheduling tools have been around for a while, but each year (month, even!), they come up with something new and impressive that will help you even more.
If you were really smart, you'd know that getting the experts in to do everything for you is the best way to go, but until then, we're still going to do everything we can to make your life just that little bit easier. If you'd like to chat more about how we can help you, though, give us a ring on 0203 811 5568.
Interested? Call us now on

0203 397 3735