The A-Z of TikTok Advertising December 16, 2020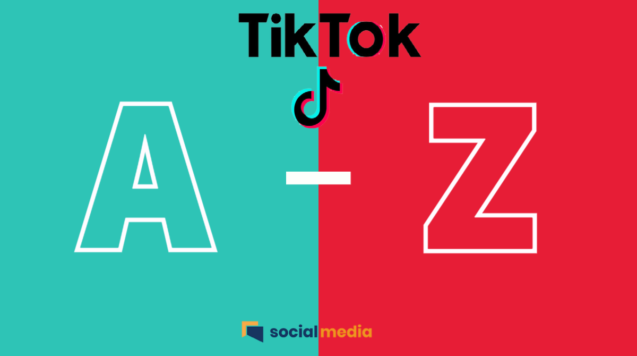 According to the latest available statistics, there are an estimated 500 active monthly TikTok users around the world.
The TikTok takeover has massively accelerated during the pandemic and is showing no signs of going away anytime soon. But what is TikTok, other than the sound a clock makes?!
The popular platform's premise is based around dancing, pranking, comedy and lip-syncing and has a virtual currency (a little like the gaming site Twitch), allowing users to award virtual gifts to creators. In the US, $23.1 million has been spent using the virtual currency since 2018.
Here are the bread and butter must-knows when it comes to TikTok advertising…
Is TikTok right for your business?
Since TikTok launched a beta version of its ads offerings, bigger brands like Apple Music, Fenty Beauty and Grubhub have leveraged TikTok to promote products in visually captivating campaigns.
TikTok offers its users unique ad creation features and advanced targeting, making it favorable over many other platforms.
This said, it's not for everyone and it's worth asking yourself what the target demographic is for your business (as 66% of TikTok users are currently younger than 30) and whether you've got sufficient budget to advertise on TikTok.
Campaigns require a minimum investment of $500 (£379.15), which might not be suitable for smaller businesses.
How to advertise on TikTok
Here are the main steps for getting started with TikTok:
Set up your TikTok account Make your campaign
Define targets and ad positions
Decide on a budget
Schedule your ad and set a budget pacing – this dictates the speed at which your budget gets spent. You can decide whether to space your budget equally over the continuation of the campaign or to spend it as quickly as possible in a concentrated time frame
Set your campaign goal
Design the ads
TikTok best practices
So now that you know how to get started, you'll need to implement best practices, to yield successes. Here goes:
Keep videos short:
TikTok was created for making videos that last no longer than 60 seconds. 63% of videos that have the highest click-through rate get the key message across in the first 3 seconds.
With this in mind, if you're new to the world of marketing (unlike giants such as Nike, Apple or Coke say), you might want to keep it short, so you can hold your audience's full attention to the end.
Put important elements centre stage: any important text and/or the main idea, product or service you're looking to push needs to be at the centre of the screen.
This may sound obvious but you would be surprised how many adverts completely miss the point of what they're looking to promote, by failing to work around a central element or message!
Make a sound-on video: sound is an integral part of any TikTok video and will help you reach more users on the platform.
The platform has become known for catapulting up and coming artists' songs into global spotlight. Think Lil Nas X's 'Old Town Road' and Doja Cat's 'Say So'.
Remember to include informative captions: to add a little context for your viewers, include captions to help them better understand what you're looking to sell and any processes they might need to know in order to purchase from you.
Doing these things consistently and well will only lead to a successful TikTok ad. Implementing these simple elements and add a groundbreaking concept, product or service, and you're onto a winner!
Interested? Call us now on

0203 397 3735