Twitter Blue Explained June 15, 2021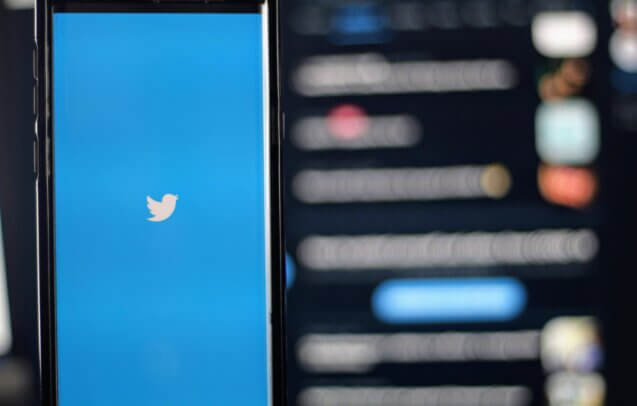 It's no secret that Twitter doesn't quite match up to the popularity of Facebook or Instagram, but those who are on Twitter tend to be loyal and dedicated – and after all it still boasts 192 million users worldwide!
The newest arc to the Twitter bow is the introduction of Twitter Blue, and we're looking at everything you need to know about this new feature in today's blog.
What is Twitter Blue?
Twitter Blue is a monthly (and currently one-size-fits-all) subscription that offers users exclusive access to premium features, for a small fee of $3 a month (that's currently £2.12).
We should point out that Twitter Blue is currently only available to those living in Canada and Australia and it's too early to predict developments for now.
What are the main features of Twitter Blue?
Twitter claim that the features encompassed as part of the Twitter Blue package will 'add enhanced and complementary features' to the existing Twitter experience. These features are:
Bookmarks folder:
If you're a regular Twitter user, you'll be familiar with the 'Bookmarks' feature, which you can use to archive tweets.
Unlike free users who do not have the capacity to search for such tweets, Twitter Blue adds folders to bookmarks, so you can find them easily and store them systematically. Folders have custom names and are colour-coded.
Undo tweet
If you've sent a tweet and noticed a typo, the current system is to delete the tweet and send a new one.
The undo tweet feature will allow you up to 30 seconds before a tweet goes live (this is customisable), in which to click and stop it from going out – in short, this is a way to preview before publishing.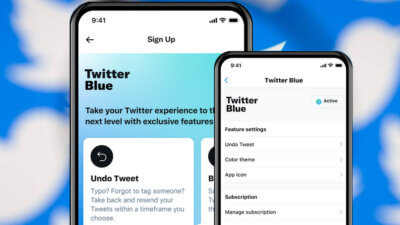 Reader mode
Twitter users who have a lot to cover in a tweet will often create long threads, which can become overwhelming, especially in the context of a channel that's principally for shorter form posts.
Reader Mode solves this issue by stripping away much of the Twitter UI, making threads more digestible. As profile pictures, retweet counts and usernames are stripped away, reading this longer form content is easier and less stressful.
Twitter support and colour themes
Thanks to Twitter support, Twitter Blue users will benefit from dedicated customer support, putting them at the top of the queue when they encounter a problem, though this won't apply to abuse and harassment reports.
Meanwhile, custom icons and colour themes will have access to additional theme options and be able to change the colour of the Twitter app icon on their various devices (yes, this one is a little trivial as a benefit!)
A few more Twitter Blue 'things to know'
The introduction of Twitter Blue doesn't mean there are any plans to scrap the free version of Twitter. Should you wish to sign up for this new feature, head to the profile menu in your Twitter for iOS app – you can also manage your subscription from here should you wish to cancel.
Interested? Call us now on

0203 397 3735