Call Tracking Software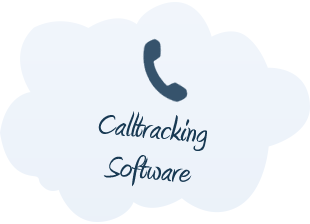 Lead generation over the phone often accounts for more than 80% of total sales for many UK businesses. The majority of those businesses do not track telephone activity and do not know which marketing source generated the enquiry. We are now clearing the fog by introducing the Call-Track™ software system, revealing which online or offline campaigns generate calls and subsequent sales.
This cutting-edge software requires minimum set-up with unique keyword to call-lead/keyword to phone-sale. Offers a simple but comprehensive interface that tells you everything you need to know about your telephone activity and can record all calls for training purposes.
Sales call tracking of online activity is a revolution in internet marketing. No more wondering about the mediums that generate most of the calls.
Call Tracking Features
Integration with Google Analytics
Track any activity, online and offline (PPC, SEO, affiliates, magazines)
Call recording ability
Sales/revenue tracking option
Email notifications
Freephone and local numbers to suit any needs
Affordable starter package with 6 numbers
Retain existing numbers
Average call duration
Number of missed calls
Why track telephone calls?

Most web analytics programmes will give you valuable information about your conversion sources. What they will not tell you, is which of those sources generate calls and sales. If your business is driven by the phone, then you cannot afford to miss this.
Interested? Call us now on

0203 397 3735