IT Consultancy Services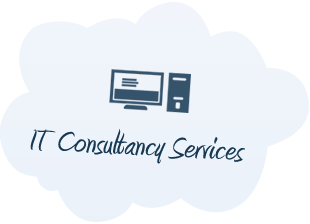 Transitioning to the digital age has been laborious and often incomplete for many organisations. One of the most frequent reasons is a lack of quality in the provision of IT services which can prove expensive and damaging.
From the simple issues of companies not being able to access their own web properties, unreasonable quotes for simple tasks, refusal to implement solutions due to the inability to understand or ability to implement an application we have seen it and heard it all before.
We can help you to understand your exact requirements, advise during a pitch process to ensure you get value for money and in general provide a confidant-type assistance where you can ask us all the difficult questions to better understand if you are receiving maximum value.
Dealing with IT companies requires in-depth technical knowledge and understanding of how technologies complement or hinder each other. Without this expertise large IT projects can prove costly and in some cases cause more upheaval than offer a business solution.
Contact us for our very competitive daily consultancy rates.
Interested? Call us now on

0203 397 3735