Mobile Application Development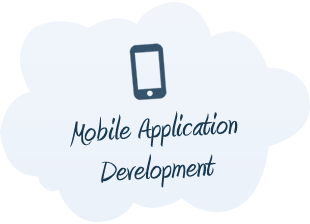 Thanks to the advent of smartphones the mobile web is a reality.  Internet usage through mobile devices is the fastest growing source of website traffic. Social Media Ltd has a range of affordable solutions for a mobile web presence, as well as iPhone and Android applications for your business.
Making your content available in a mobile environment is absolutely essential as more customers are accessing information through their smartphones, whilst on the road or from home.
The mobility offered by modern mobile devices means that more people are researching and buying products and services using the mobile web. Android and iPhone applications cover 90% of the total market share, so having a solution for these two platforms means that your mobile presence is complete.
Contact us for more information and a free quote on a mobile application or mobile website to cover your business needs.
The future of mobile

As the fastest growing sector in the business world, mobile transactions and web usage has sky-rocketed in past months. Don't lose the opportunity to enter the market early in a cost effective way.
Interested? Call us now on

0203 397 3735