YouTube Advertising Campaigns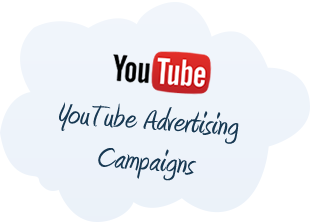 YouTube is the UK's most visited site and as such offers unique opportunities for reaching a big audience. Just like most other online communities YouTube is driven by clever content, it can come from its users, advertising companies or business people communicating ideas. It offers more than just mere distraction as its an ideal online channel for marketing products and services.
Our knowledge lies in understanding how to use YouTube and other video sharing websites such as Metacafe and Dailymotion, in a cost effective way that delivers optimal results. We can help throughout the process with viral video production, profile promotion, tagging, seeding and participation marketing.
The work carried out by Social Media on YouTube is a custom approach applying creative thinking, analysis, execution and monitoring to deliver a profitable campaign. We also observe best practice guidelines.
We have long standing experience on social video production and navigating video sharing sites. Our viral marketing team can deliver to exceptional standards.
Why Advertise on YouTube?

YouTube offers a wide range of targeting options in a more relaxed informal environment. You can attract an audience by tapping into their entertainment preferences using video advertising. As YouTube usage grows only the best creative ideas will gain audience attention so contact us for more information.

Social Media's Approach to YouTube

Social Media provide video marketing services with experienced staff. We guarantee attention to detail, the ability to maintain a positive online profile and a strong adherence to community guidelines.

We take a unique approach in placing your business on YouTube. We have proven results with past campaigns whether we set-up new or use your existing channel.
Interested? Call us now on

0203 397 3735