Pay Per Click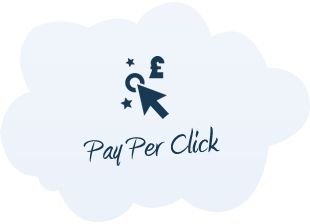 Businesses can now talk directly with customers who are actively looking for their products or services in search engines. Pay Per Click (PPC) marketing delivers instant results through keyword advertising. There are many important considerations such as choosing the relevant key phrases through sector knowledge, market awareness, extensive research and daily monitoring.
Our agency experience helps to determine keywords which are driving revenue. The starting budget is utilised to the maximum by focusing ad targeting on specific locations such as countries, cities or even local post codes. Further options include specific keyword bidding, customised ads and advertising at particular times of the day as well as exact positioning in Google results.
PPC management carried out by our agency is methodical and persistent. Keyword analysis, daily monitoring of spend, positions and conversions as well as constant updates to ad creative are the norm. The aim is to reach your targets by increasing your online sales. With years of experience working for several companies listed on the FTSE and AIM as well as SMEs our pay per click management team can deliver the sales of products and services needed for your business as it has been doing for so many others.
How we add value with PPC
Proactive account management
In-depth knowledge of UK market sectors
Daily account optimisation
Pay for performance, not clicks
Why Social Media Pay Per Click

Our London-based specialists handle more than £3 million worth of advertising spend per year for a variety of companies across industry sectors. Our experience in delivering profitable campaigns means that you can utilise our knowledge and grow  your business with advertising that creates sales in a predictable & affordable manner.
Interested? Call us now on

0203 397 3735